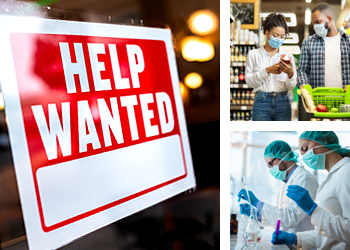 Data show strong growth for Massachusetts, outpacing that of the U.S.
Recent data showed strong growth for Massachusetts, with real gross domestic product (GDP) in the state increasing at a 4.7 percent annualized rate in the fourth quarter of 2020 and at an 11.3 percent annualized rate during the first quarter of 2021. This back-to-back recovery outpaced that of the U.S. economy, which grew at annualized rates of 4.3 percent and 6.4 percent over the same quarterly periods, according to the BEA. These data confirm that the recovery appears to be well underway following the economic crisis caused by the COVID-19 pandemic.
Read the Full Summary
Issue archive for "MassBenchmarks: Notes from the Board".
Notes Archive