Management & Leadership Development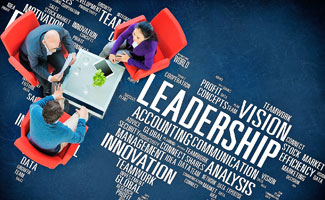 New Manager Trainings: Designed for managers with little to no experience in managing direct reports.
Skill Building for Experienced Managers: Geared toward the more experienced manager, these modules will build on core management skills. The emphasis is on engaging employees and driving continuous improvement.
Leadership Excellence Program (LEx): New in Spring 20201! In collaboration with the UMass University Without Walls and UMass Online, we are offering our new Leadership Excellence Online Certificate program, This program is designed for emerging leaders who need the skills and tools to successfully implement organizational change that will propel their career. Learn more.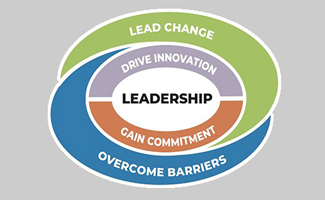 Learn more about our client examples of management and leadership development.
For more detail on our management and leadership development services, please refer to the sections below.
These learning modules focus on core skills that any manager should master to be effective in engaging, developing and retaining talent and driving the performance of their team members. Each session is designed to engage participants and to stimulate dialogue so that new managers can also learn from their peers.
This learning series is paired with reflection questions and learning assignments designed to further support skill development and behavior change.
A suggested delivery sequence is shown below. Alternatively, each session can be offered independently. These modules can be delivered in half-day to full-day sessions depending on the level and number of activities.
Due to COVID-19, these modules are currently offered as 3+ hour interactive webinars.
Learning Series:
Core Skills for New Managers
Your Role as a Manager
Communicating as a Manager
Helping Your People GROW
Providing Effective Feedback
Conducting a Performance Review
Motivating Others
Geared toward the more experienced manager, these modules build on core management skills. The emphasis is on engaging employees and driving continuous improvement.
Modules overview:
Leading Team Development
Managing Conflict
Developing a Process Mindset
Effective Problem Solving
Influencing for Impact
Managing a Remote Workforce
This five-module certificate provides 30 hours of hands-on learning over six weeks in an interactive online classroom designed to equip key personnel with the mindset and skills they need to become effective leaders. Projects and case studies are customized to provide opportunities for students to analyze leadership issues and concepts occurring in their own organizations, allowing for the development of real-time solutions.
Goal: To provide emerging leaders with the skills and necessary tools to lead effectively during times of great change.
Program Learning Objectives:
Build awareness of your personal leadership profile and how to leverage your strengths and avoid potential pitfalls
Learn a collaborative approach to driving innovation
Develop creative leadership skills to effectively manage staff through changing circumstances
Understand how to gain commitment and build trust for action
Improve your ability to communicate and inspire your staff
Program Benefits:
Develop a change implementation plan for real-life organizational change
Build a network of leadership peers
Receive personalized executive coaching
Take away a toolkit of 14 proven tools to lead change
Gain experience presenting your business case for change!
Modules Overview:
Leadership: Build awareness of your personal leadership profile
Drive Innovation: Collaborate with other thought leaders in your organization to identify opportunities for innovation
Lead Change: Align followers to implement successful organizational change
Gain Commitment: Understand what could be holding individuals back from committing to change and act to help them move forward
Overcome Barriers: Sustain your change initiative by identifying and removing obstacles that could halt progress
Program Conclusion: Capstone Project Presentations