About Us: New England Head Start Training and Technical Assistance Network
Since 2003, the United States Department of Health and Human Services, Administration for Children and Families has contracted with the Institute to provide services to Head Start and Early Head Start programs throughout New England.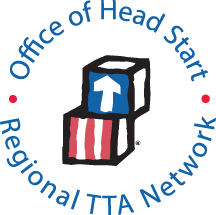 We bring together an experienced, knowledgeable, interdisciplinary team of early childhood professionals to provide training, technical assistance, and management support to administrators, teachers, and other staff helping them respond to the unique needs of diverse communities and to strengthen services for children from birth to five and their families.
With a strong background in training and technical assistance, we are able to create and provide customized on-site support; conduct sessions that bring together multiple programs with a common need; and develop resources, tools, and other materials to enhance early childhood programs.