Talent Management
Sessions can be designed for executive-level teams as well as newly formed functional teams. The focus is determined based on the type of team, maturity level, specific challenges and/or learning goals.
We can facilitate a standard session that brings the manager and the team together to learn about their preferences, needs and challenges.
For individual coaching engagements, our consultants will typically first employ an assessment instrument to gather data about the coaches in order to focus the coaching meetings. Please refer to our coaching services and assessment services for more details.
Our consultants are skilled in both delivering training for managers on how to conduct a performance review and consulting on the design of a new/improved performance management process (PMP) for your organization.
An employee engagement survey are a great tool for assessing what is working well and what needs improvement. If you have implemented engagement strategies in the past, the survey can help you monitor those strategies to determine if they are meeting the intended aims. Our consultants can use an off-the-shelf employee engagement survey or can custom-build one for your organization.
Succession planning is an important part of the talent management process. It provides a way to identify key roles, people with the right skills to fill those roles and positions that may need to be filled in a short period of time. A robust succession plan can be the road map to your organization's overall talent-development strategy.
This approach looks at your organization's entire employee base and analyzes factors such as hiring needs, turnover, market supply for talent, growth areas in need of talent development and much more.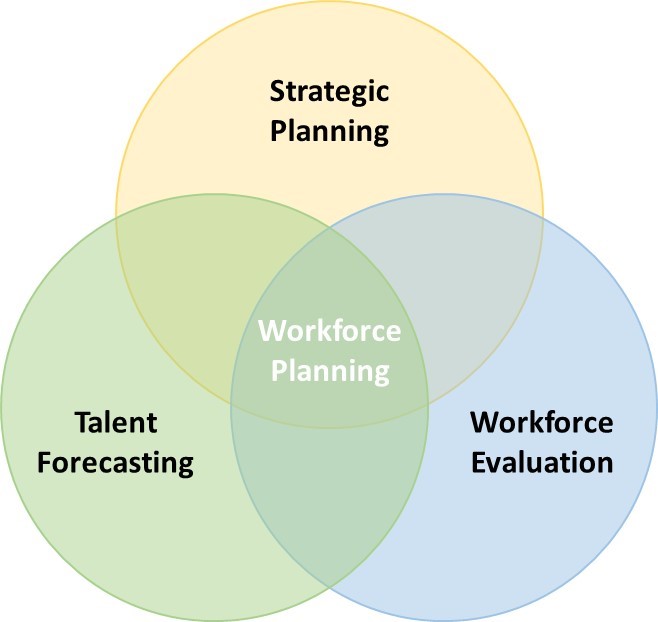 How can we help your organization implement Workforce Planning?
Based on your organization's existing strategic goals/plans and priority business outputs, the UMass Donahue Institute brings together three of its core business units:
(Current State) Workforce Evaluation: Our Applied Research & Program Evaluation group has over 30 years of experience working with organizations to align current organizational needs, identify efficiencies and detail workforce requirements.
(Future State) Talent Forecasting: Our Economic & Public Policy Research group can contextualize the current and future state of your industry, including current labor force characteristics, future jobs, and key occupational characteristics.
Workforce Planning: Our Organizational Development & Learning Solutions can bring together your organization's strategic plans, a detailed workforce evaluation, and an insightful talent forecast to work with your leadership team to develop a comprehensive approach to workforce planning.
Does your organization have an impending talent gap? Is it difficult to know how or where to start on a workforce planning initiative? Call us for a free consultation. We will ask the right questions to gauge what your organization already has in place for a workforce plan, current gaps/challenges and ideas for how you can move forward.
Knowledge transfer is the development of a protocol for documenting essential knowledge and skills required to complete the core work for targeted roles identified by a risk assessment. It is part of a larger workforce analysis made up of risk assessment, knowledge transfer pilot, impact analysis, resource management planning and strategic forecast planning.