Skill-Building Programs
Special Notice: Due to COVID-19, all training programs are currently being offered as webinars
---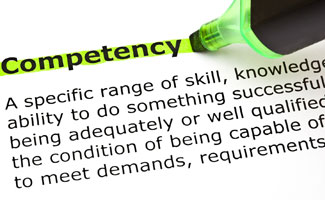 We specialize in partnering with our client organizations to collaboratively develop impactful learning solutions that are customized based on a client's specific needs. Many of the virtual training programs we offer can be delivered "off-the-shelf" that is, no customization needed. However, the delivery of some training topics requires an understanding of the audience. For these trainings, we strongly recommend a participant pre-survey and customization of materials and/or the addition of mini case studies.
Our programs:
Individual Skill-Building
Management Development
Specialty Topics
We also have a well-developed network of senior consultants who can facilitate learning sessions focused on their areas of expertise. These specialized training topics include:
Project Management
Labor Relations
Computer Skills – Microsoft Suite
Sales Training
Diversity, Equity and Inclusion (DEI) – various topics
Crisis Management
Cybersecurity
English as a Second Language (ESL)
Learn more about our client examples with skill-building.
For more detail on our skill-building services, please refer to the sections below.
Driving Innovation (Design Thinking): This is a collaborative process that helps people and organizations become more innovative and creative. This human−centered approach to problem-solving can be used at every level of an organization' product' or service to drive new alternatives for business and society. In this session, we look at problem identification and walk through the framework so you can understand user perspectives, explore potential options, and materialize a solution. Design thinking is an iterative process that offers tools needed to approach any problem you and your team face.
Effective Problem Solving: Everyone faces problems in the workplace—from large-scale challenges that directly influence the organization's bottom line, to day-to-day issues that slow work processes, hinder productivity, and block innovation. Too often, however, people attack challenges without taking the time to recognize what the underlying issue is, consequently finding that their solution is only a temporary fix. That is why effective problem-solving focuses on understanding the root cause of the issue(s), collaborating on a feasible solution, and ultimately following through on action steps to ensure that issues are addressed and do not arise again. In this session, participants are introduced to how to write an effective problem statement (half the battle!), tools that help identify the root cause(s) of the issue, and an approach to deciding on the best solution.
How to Develop a Process Mindset: All work is a process, whether it is defined as one or not. In order to improve how work gets done, an effective manager will first define the current state of the process or discover that there is no consistent process in place. By understanding how to define work as a process and uncover hidden waste, a manager can not only improve their team's efficiency but also engage them in a continuous process mindset. In this session, participants learn how to develop process maps, identify different types of waste, and define a more efficient future state.
*Increasing Your Emotional Intelligence Awareness: During this highly interactive training program, participants learn about the Emotionally Capable Leader model that breaks down the definition of Emotional Intelligence (EI) into seven sub-components: self-awareness, resonance, wisdom, dynamics, drive, influence and emotional regulation. Through the use of a self-assessment and activities, participants build their own self-awareness of their EI strengths and development opportunities and foster an understanding of their personal emotional flooding triggers.
Influencing for Impact: Participants learn about the five predominant influence styles. They practice how to evaluate a situation in order to pick an influence style with the highest probability of success. Most importantly, participants gain an understanding of their preferred style in order to understand when not to use it. The goal of this session is to increase each participant's influence skills by helping them gain flexibility in how they approach an influence situation.
Managing Conflict: There can be tremendous business costs when people are reluctant to engage in difficult conversations. Fortunately, handling difficult conversations is a process that can be learned. The process involves describing the impact of the situation in an objective non-emotional way, agreeing to work together towards a common goal and following through to establish trust. This session also utilizes the proven Thomas-Kilmann conflict mode instrument, to help participants understand five different approaches to conflict management. They become aware of their default mode when in conflict, and determine when to use which style in order to obtain the most productive outcome. (Note: The cost for this session will increase by $56 for each participant to complete an online assessment.)
Running Effective Meetings: In this session, participants learn simple techniques for running effective meetings, including defining meeting goals, deciding who should attend, setting a timed meeting agenda, and understanding different roles that should be used during a meeting. Participants also learn techniques for establishing positive and productive meeting environments where people feel heard but also where side tangents do not derail the entire focus of the meeting.
Coaching Skills - Helping Your People to GROW through Coaching: Every manager knows that coaching is a core skill needed to develop their direct reports and drive performance, but most managers do not have a proven approach to holding focused and effective coaching conversations. The session starts with a focus on the "Do's and Don'ts of Performance Coaching" and asks participants to evaluate their strengths and challenges as coaches. This session then introduces new managers to a proven coaching model: GROW (Goal – Reality – Options – Way Forward). Participants practice applying the GROW model to short scenarios and then plan for application to a real-life coaching situation.
Communicating as a Manager: Communication is a core skill that we all need in our professional and personal lives. How a manager communicates with their team can either become a motivational driver or leads potentially to disengagement and poor performance. This session uses the BEST (Bold, Expressive, Sympathetic, Technical) self-assessment to understand the strengths and challenges of different communication styles and to identify the participant's preferred style. The session then focuses on an easy-to-follow step model for providing focused and thoughtful feedback. This model also helps new managers understand how to receive feedback with a more open mindset by describing the impact of the situation in an objective non-emotional way, agreeing to work together towards a common goal and following through to establish trust.
Interviewing Skills: In this session, participants are introduced to competency-based interviewing, including questioning techniques that all but guarantee a job candidate is not providing false or misleading information about themselves. They also learn a simple but proven interviewing process that defines best practices on when and how to involve others. Legalities of what can and cannot be asked in an interview are also explored.
*Introduction to Change Leadership: In this workshop, participants learn critical change leadership concepts and practices based on a proven eight-stage change process. Leaders also practice applying a set of change tools that allow them to move beyond change management to change leadership. Participants are required to identify a real-life workplace change initiative that they are or will be leading.
Leading Teams: For a team leader to develop a group of individuals into a high-performing team, they must understand the natural stages of team development and guide their team through phases of discord and trust-building to ultimately achieve high performance. In this session, participants are introduced to the stages of team development; different types of team structures; and a continuum of team decision-making as an effective tool to gauge the level of team involvement needed.
Managing a Remote Workforce: New managers understand that they need to actively manage and motivate their direct reports but few understand the factors that impact managing remotely. Managing a virtual team requires more attention to structure and affirmative, clear-cut agreements than managing face-to-face. These include solid cooperative online "workspaces" for sharing files; clear meeting protocols; written agendas and norms for participation; clearly articulated specifics regarding requirements for completed tasks; interim project milestones with verification mechanisms; explicit lines of authority/decision-making; profound attention paid to trust-building and maintenance; and scheduled activities to build and reinforce mutual appreciation and relationships.
Motivating Others: This session first lays a foundation for new managers to understand the relationship between motivation, engagement and retention. Managers are then introduced to the six needs – achievement, esteem, power, affiliation, independence and security in order to understand the difference between factors that can drive employees away versus those that engage and motivate them. Participants are encouraged to complete their own self-assessment and receive their motivation profile as a takeaway.
*Strategic Thinking: For today's managers and leaders, strategy is no longer a once-a-year output from the annual business planning process. In fact, strategic thinking is an essential lens through which leaders at all levels evaluate and prioritize the daily work of the organization. Once we acknowledge the uncertainty and unpredictability of the future, we realize that determining a fixed "optimal strategy" is illusory. Instead, our success hinges on engaging in the most effective ongoing strategy process. This session helps participants to enhance their individual skills and develop a unique perspective on strategic thinking and the frameworks and tools for engaging others in strategic decision making.
*Any session above marked with an asterisk (* )can be lengthened to go into further depth on the topic.
*Building Awareness about Unconscious Bias: Current neuroscience tells us that we all harbor unconscious bias towards different groups and that these biases can impact our behavior in ways that undermine our effectiveness as leaders. Good intentions and a desire to be "colorblind" are not sufficient to counteract these powerful cognitive-psychological processes. However , we can choose to acknowledge this reality, think critically about social stereotypes, and make a conscious effort to replace automatic thoughts with more realistic and accurate information. Participants in this session have the opportunity to take several Implicit Association Tests to gain insight into their own unconscious bias. They learn strategies for distinguishing between generalizing (which can be helpful) and stereotyping (which is generally harmful), and challenge some of the most common biases that arise in the arenas in which they operate. Note: This session is limited to 24 participants.
Customer Service Skills: This highly interactive session utilizes real-life customer service challenges from the participants' own experiences. Based on best practices, this session introduces customer service professionals to new tips and techniques for improving how they interact with customers as well as reinforcing their current strengths. The goal of this session is to equip customer service personnel to feel more confident and empowered to successfully handle customer service situations.
*Instructional Design for Virtual Learning:
Part 1: Adult Learning Principles for Virtual Learning; Critical Role of an Upfront Needs Assessment; Different Methods for Virtual Learning (i.e. synchronous vs. asynchronous); Best Practices for Virtual Learning (i.e. webinar length; size of groups; scheduling; etc.); Formatting Learning Materials; and Designing for Interactivity (i.e. scenarios; exercises; quizzes; etc.).
Part 2: Best Practices for Facilitating Webinars (How To Keep Your Audience Focused); Setting Ground Rules for Webinars; Clarifying Roles; Adapting Facilitation Skills for Virtual learning; Advanced Webinar Techniques (i.e. Polling; Breakouts; Whiteboard; etc.); and Program Evaluation.
*Talking about Racism in the Workplace: Many people are often reluctant to discuss race and racism in the workplace, due to fear of feeling their own discomfort, generating conflict, or causing offense to others. However, avoiding the topic keeps managers from developing key leadership and communication skills, impairs their ability to handle employee and community interactions effectively, and can perpetuate major societal inequities. Participants in this session consider and practice utilizing a variety of models for promoting and managing conversations about race. They also examine Robin DiAngelo's theory of "white fragility" and how this impacts discourse about race. Participants apply their insights and learning through engaging in structured conversation about real-life challenges relevant to their work. Note: This session is imited to 24 participants.
*Any session above marked with and asterisk (* )can be lengthened to go into further depth on the topic.