About Us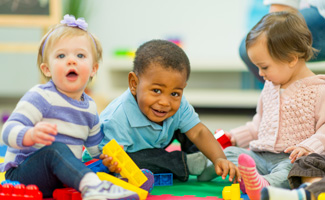 Connected Beginnings builds the capacity of infant and early childhood practitioners to engage in nurturing relationships with families and the very young children in their care through a variety of professional development opportunities.
As research has revealed, positive, supportive, enriching and nurturing relationships with adults and other children are critical to young children's social and emotional well-being, mental health, evolving brain architecture and capacity to learn.
The then-named Connected Beginnings Training Institute was launched by the United Way of Massachusetts Bay/Merrimack Valley, Inc. in 2006, and partnered with Wheelock College from 2011-2018. It became a program of the UMass Donahue Institute in 2019.