Coaching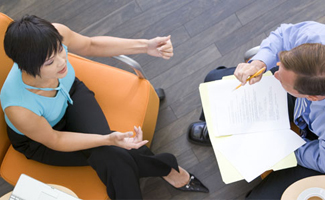 Coaching increases effectiveness, expands thinking, identifies strengths and development areas, and focuses on setting and achieving challenging goals.
Through the coach's skilled use of powerful and thought-provoking questions, the client is supported in gaining insights which in turn unlock the energy necessary for change.
We see increased interest for coaching services across many organizations and levels of employees, and in a variety of business skills and roles.
In response to this increasing need, we have developed an extensive network of professional coaches. Each coach has deep expertise in their key coaching areas, as well as strong credentials, and certifications. Our services are customized for work with teams, managers, executives, trainers, facilitators, and a wide range of individuals.
We are committed to:
developing people's skills and abilities;
boosting individual, team, and leadership performance;
providing support around issues and challenges; and
empowering people to meet their objectives, goals, and dreams.
Delivery Options
Wherever you are located in the Greater New England area, we have faculty poised to work with you in a variety of ways. Depending on the need, objectives of the coaching and preferences of the parties involved, our coaching services can:
take place both one-to-one and in small groups;
be delivered in-person, by phone or via virtual meeting platforms;
integrate an assessment instrument(s) (see Assessments); and
be scheduled for a few short sessions or take place over a number of months.
Contact us for more information and to learn more about how our exceptional coaching methodologies and services can make a difference for you and your organization!