Massachusetts Population Estimates by County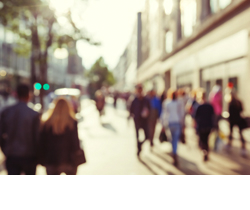 On March 24th, 2022, the U.S. Census Bureau released population estimates for July 1, 2020 through July 1, 2021 for Massachusetts and U.S. counties. The Vintage 2021 estimates were built from a "blended base", which is 2010 Census-based and controlled to elements from the 2020 Census. On top of the blended base, the Census Bureau factors in updated components of population change (births, deaths, domestic migration, and international migration) within the Vintage 2021 estimates.
According to the new county-level population estimates released by the U.S. Census Bureau, the greatest numerical increases in Massachusetts counties from July 1, 2020 to July 1, 2021 were seen in Barnstable County at 3,442 net persons gained; Plymouth at 2,024; and Bristol at 992. Worcester County was the fourth fastest grower this year with 568 persons added net. In terms of percentage change, the largest net gains were in Dukes County at 2.5%, followed by Nantucket at 1.7%, Barnstable at 1.5%, and Plymouth rounding to a 0.4% increase from 2020 to 2021.
The slowest growing counties in the 2020-2021 period were Suffolk, with population change of -3.0%, or an estimated 24,186-person net loss; Middlesex, with a 14,680-person net loss (-0.9% change); and Hampden, with an estimated loss of 2,190 persons, or -0.5%.
For more information about the Vintage 2021 county population estimates, access the interactive dashboard and full UMDI report below.