Staff: Population Estimates Program
The Population Estimates Program is a specialized program within the UMass Donahue Institute's Economic & Public Policy Research group (EPPR) dedicated to supporting accurate Census counts and estimates for Massachusetts. To this end, PEP team members specialize in primary data collection, geospatial analysis, and demographic analysis.
The EPPR group provides unbiased analyses on economic, demographic, workforce, and other public policy issues in Massachusetts, New England, and beyond. As a leading provider of applied economic and public policy research, we help our clients make informed decisions about strategic policy, planning, and investment issues. We produce in-depth studies that help clients build credibility, quantify impacts, gain visibility, educate constituents, prioritize investment, and plan economic development initiatives. Learn more about the full EPPR staff here.
Susan Strate
Senior Program Manager, Population Estimates Program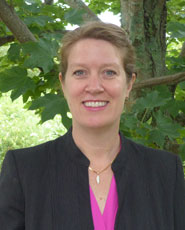 Susan Strate specializes in demographic analysis and population estimates and projections modeling. She has served as the Massachusetts liaison to the U.S. Census Bureau's Federal-State Cooperative for Population Estimates since 2008 and has worked on a number of Census preparation and review activities, including the development and practice of geospatial and statistical analysis methods. Prior to joining the Institute, Ms. Strate worked for 11 years in program development, contract management, and developing systems for data collection and reporting in anti-poverty agencies in western Massachusetts, including health care and housing programs.
Ms. Strate received her bachelor's of arts in comparative literature from the University of Massachusetts Amherst.
(413) 577-0753
.(JavaScript must be enabled to view this email address)
Christopher Diaz
Research Analyst II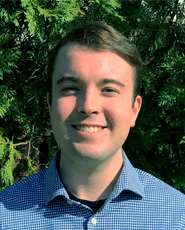 Christopher Diaz specializes in data analysis and applied research. Prior to joining the Donahue Institute, Chris worked as a research assistant for UMass Amherst and as a data specialist for Amherst College. His current work focuses on statewide demographic studies, housing survey administration and geographic analysis.
Chris received a master's of public policy, bachelor's of arts in economics with a minor in history, and a certificate in applied economic research from the University of Massachusetts Amherst.
(617) 419-0252
.(JavaScript must be enabled to view this email address)
Meghan Flanagan
Senior Research Analyst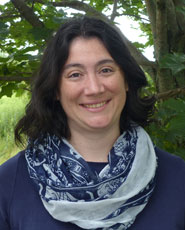 Meghan Flanagan's work focuses on geographic and population data analysis. Ms. Flanagan was an environmental engineer supporting municipal and university infrastructure planning efforts and conducted spatial studies on watershed issues. Previously, she was an engineering student in Tufts University's interdisciplinary Water Diplomacy IGERT Program where she studied water scarcity and allocation and environmental policy.
Meghan received her masters of science in civil and environmental engineering from the University of Minnesota and her bachelor's of science in engineering science from the Picker Engineering Program at Smith College.
(413) 545-6613
.(JavaScript must be enabled to view this email address)
Denis McAuliffe
Research Analyst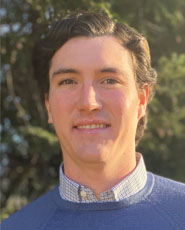 Denis McAuliffe specializes in geographic and population data analysis. He began his career with the institute as an undergraduate research assistant working on projects related to housing, population estimates, and regional economic development.  In addition, Mr. McAuliffe worked as a departmental assistant focusing on demographic analysis and visualization related to the 2020 decennial census.
Mr. McAuliffe received his Bachelor of Arts in Economics with a certificate in international relations and his master's in business and analytics from the University of Massachusetts Amherst.
(413) 545-0001
.(JavaScript must be enabled to view this email address)
Matthew Schlaikjer
Research Analyst II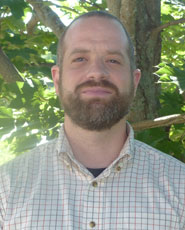 Matthew Schlaikjer specializes in data analysis and regional planning. His background includes data management and GIS analysis for the federal government and environmental consulting firms. He was also a geographic specialist for the 2010 decennial census and assisted in the Natural Resource Damage Assessment of the Deepwater Horizon Oil Spill.
Mr. Schlaikjer received his bachelor's of science in geography with a concentration in regional development and planning from Salem State University.
(413) 545-3458
.(JavaScript must be enabled to view this email address)