Population Estimates Program: Projects and Initiatives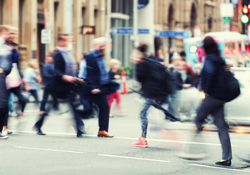 The Population Estimate Program's (PEP) goal is to ensure that the population estimates produced by the U.S. Census Bureau for Massachusetts are as accurate as possible and inclusive of the most up-to-date information.
PEP participates in several programs that ensure this accuracy. Our activities involve robust primary data collection, data analysis, communication with the U.S. Census Bureau, and preparation of materials to be submitted in accordance with Bureau guidelines. The program is organized into several major components including Population Estimates; Population Projections; Participation in the Federal-State Cooperative for Population Estimates; Group Quarters Survey; Housing Unit Review Survey; Technical Support for Census Challenges; and Decennial Census Preparation and Review Activities.
For more information:
Please contact Susan Strate at (413) 577-0753 or sstrate@donahue.umass.edu.