SDC Team
Mark Melnik
Director, Economic & Public Policy Research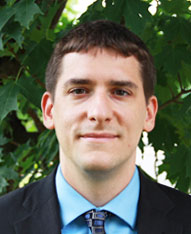 Dr. Mark Melnik specializes in demographic, socio-economic, and labor market issues and leads a 15-person team working on a variety of economic and public policy research projects informing clients in government, private industry, and the non-profit sectors. In his time at the Institute, Dr. Melnik has served as the principal-in-charge on projects with such clients as the Secretary of the Commonwealth, the Massachusetts Gaming Commission, the Boston Foundation, the City of Boston, the City of Cambridge, MassDOT, the New England Foundation for the Arts, MassEcon, MassDevelopment, the Boston Private Industry Council, the Massachusetts Department of Housing and Community Development, the Massachusetts Housing Partnership, and the MetroSouth Chamber of Commerce. In addition, Dr. Melnik serves as the Senior Managing Editor of MassBenchmarks, the journal of the Massachusetts economy published by the Institute in cooperation with the Federal Reserve Bank of Boston.
Before joining the Institute, Dr. Melnik worked as Deputy Director for Research at the Boston Redevelopment Authority (BRA) where he led research teams on demographic and economic research studies as well as analyses used for public policy advisement and decision making with the BRA and the City of Boston. Before joining the BRA, Dr. Melnik worked as a research associate at the Dukakis Center for Urban and Regional Policy at Northeastern University. As a leading expert in demographic and socioeconomic issues in the Commonwealth, Dr. Melnik is quoted extensively in the media and was appointed to Governor Charlie Baker's Future of Transportation Commission and the Massachusetts Economic Development Council Board of Directors.
He holds a doctorate in sociology from Northeastern University. His dissertation explored skill and credential mismatches in the greater Boston labor market. He received his master of arts from Northeastern University and his bachelor of arts from Youngstown State University, both in sociology.
(617) 287-3988
.(JavaScript must be enabled to view this email address)
Carrie Bernstein
State Data Center Manager/Lead Research Analyst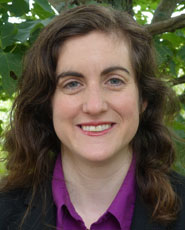 Carrie Bernstein, M.P.P.A. is an analyst whose work encompasses both quantitative analysis and qualitative research methodologies. She specializes in writing, gathering data, and synthesis of complex information. She has over a decade of experience in nonprofit and government sectors, including work in policy research, data management, and research design. She has studied federal grants, economic inequality, housing affordability, labor markets, and educational attainment.
Ms. Bernstein received her master's of public policy and administration from the University of Massachusetts Amherst and her bachelor's degree from Hampshire College.
(413) 545-3450
.(JavaScript must be enabled to view this email address)
Michael McNally
Research Analyst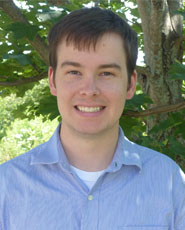 Michael McNally focuses on qualitative economic research with strong quantitative underpinnings. Mr. McNally has extensive experience gathering panel data from different public and private data sources. He has also gathered data first-hand through survey administration and worked directly with employers and community leaders as part of public policy research. His main research interest is in economic inequality and he has approached this subject through the study of topic areas ranging from education, immigration, and pay equity.
Michael McNally received his bachelor's degree in economics from Saint Michael's College in Colchester, Vermont. There he also studied computer science and has used that knowledge to support his economic and social science research.
(413) 545-3435
.(JavaScript must be enabled to view this email address)