Sustainability resources now available for teen pregnancy prevention programs
The Institute has posted several resources for nonprofit organization sustainability, specifically for evidence-based teen pregnancy prevention programs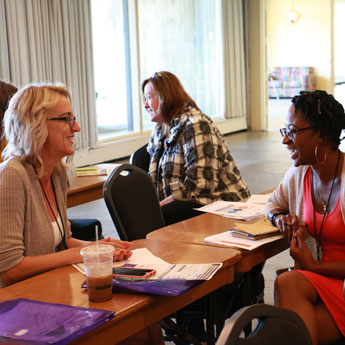 .
The Guide: "Sustainability Planning Guide for Teen Pregnancy Prevention Programs"
A concise and practical tool that guides users through each step of the sustainability planning process, from assembling the planning committee to developing the written plan. Everything needed – including templates for identifying program priorities and creating the final plan – can be accessed from this four-page document. Aligns with the U.S. Office of Adolescent Health sustainability guides.
The Webinar: "Creating Programs that Last: Foundations of Sustainability" led by Sharon Vardatira, Director, Nonprofit Financial and Fiscal Solutions.
This nearly one-hour recording defines sustainability, outlines the key factors that characterize sustainable organizations, and provides an overview of the step-by-step sustainability planning process.
The Podcast: "From Tokens to Leaders: Youth Perspectives on Youth Organizing"
Youth leaders from Quest for Change (Georgia), NTARPT (Texas) and the Community Action Partnership of San Luis Obispo County (California) discuss the role of youth leaders and the value of youth-to-youth communication in teen pregnancy prevention programming. They also share what young people want adults to know and how it would be if TPP programs did not exist.
Visit the homepage of Nonprofit Funding and Fiscal Solutions and to review the resources.
Go Back