Staff: Head Start Real Property Facilities Initiative
Staff listing for the Head Start Real Property Facilities Initiative.
Donna Veatch
Program Manager, Head Start Real Property Facilities Initiative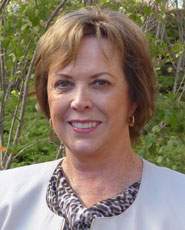 Donna Veatch is experienced in the field of early childhood education, specifically as a Head Start teacher, family advocate, and education and operations manager. Ms. Veatch has 20 plus years of extensive experience in planning and implementing professional training for Head Start and the early care and education community. Donna is regionally and nationally known, having served on the National Head Start Association Board of Directors for eight years. Most recently, Ms. Veatch served as executive director for the Region VII and Missouri Head Start Associations. She is a past Head Start federal reviewer, logistical training contractor for Danya International and mentor coach.
Ms. Veatch received her bachelor's of arts, magna cum laude in early childhood and family development from Ottawa University and is currently completing her graduate credential in executive leadership development from Avila University. Ms. Veatch is also a Johnson & Johnson Head Start Management Fellow, University of California, Los Angeles.
(816) 401-0469
.(JavaScript must be enabled to view this email address)
John A. Dahl
Real Property Facilities Analyst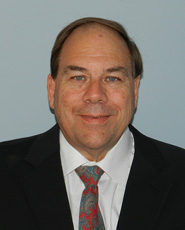 John Dahl has over 30 years of real estate experience throughout the US. John has been involved in the acquisition, lease, sales and development of over 700 real estate projects. John's experience includes the acquisition and construction of one of the largest satellite facilities in the world, acquisition and development of a 500,000 square foot furniture warehouse in addition to the building of 25 new McDonald's restaurants.
John has a bachelor's in real estate from the University of Colorado and a master's from the University of Denver.
(720) 661-9548
.(JavaScript must be enabled to view this email address)
Linh Garza
Real Property Facilities Analyst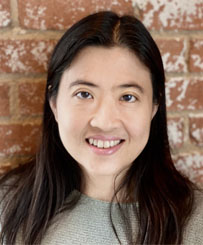 Linh Garza joins the RPFI team with over 12 years of experience working with Head Start grants and grantees. She has extensive experience in providing technical assistance to grantees in the areas of financial management system and real property activities. Prior to joining RPFI, Linh worked in the Region VI Training and Technical Assistance Network as a Grantee Specialist Manager. Additionally, she has conducted monitoring reviews and provided support to grantees as an independent consultant.
Ms. Garza holds a master's in accounting from The University of Texas at Dallas, a bachelor's in finance from The University of Texas at Austin and a certified public accountant license.
(214) 287-6715
.(JavaScript must be enabled to view this email address)
Shariá Hall
Real Property Facilities Analyst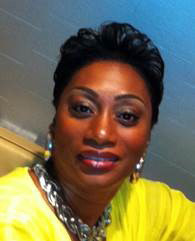 Shariá Hall has over fifteen years of real estate, non-profit administration & organization, and leadership training & development experience. She has extensive experience in fiscal planning, program management and organizational behavior. Prior to joining RPFI, Shariá worked in the NYC and Long Island commercial real estate market as an operations manager and property manager. Additionally, she has worked as a consultant to non-profit organizations and construction firms. She currently teaches college-level adjunct business management and English.
Ms. Hall holds a master's in business administration from Hofstra University, a bachelor's degree in English from Lincoln University of Pennsylvania and a paralegal certificate from Hofstra University.
(646) 753-1258
.(JavaScript must be enabled to view this email address)
Damien Hudson
Real Property Facilities Analyst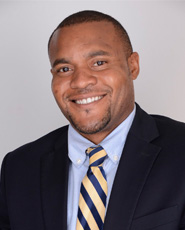 Damien Hudson is responsible for providing technical support to federal staff in regional offices with facility issues such as acquisitions, dispositions and management of facilities. Mr. Hudson joins RPFI with more than 15 years of experience in real estate and facilities management. As a management consultant, he is well-versed in a variety of real estate consulting areas including, federal property management, acquisitions & dispositions, infrastructure & capital projects, transactional due diligence and project management.
He earned his bachelor's degree in political science/pre-law and master's degree in public policy from Indiana University of Pennsylvania. In addition, he earned a master's degree in real estate from Johns Hopkins University.
(814) 215-6363
.(JavaScript must be enabled to view this email address)
Natasha Jones
Real Property Facilities Analyst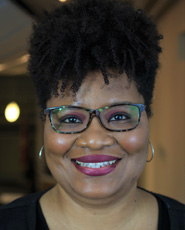 Natasha Jones joins the Real Property Facilities Initiative as a vigorous contract and fiscal management professional with twenty years of contract, grant and fiscal management experience in higher education, federal, state, and local government. For the past four years, Ms. Jones has served as a senior grants management specialist/fiscal specialist for the Office of Head Start in Region IV. She also has over five years of experience in real estate. As a senior grant management specialist/fiscal specialist, she is experienced in facility acquisition, disposition and federal property management.
Natasha holds a bachelor's of arts in business administration with a concentration in finance from Xavier University of Louisiana.
(470) 346-7330
.(JavaScript must be enabled to view this email address)
Adam Parmenter
Real Property Facilities Analyst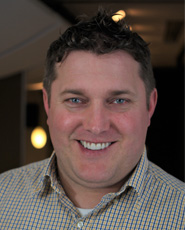 Adam Parmenter has nearly a decade of experience analyzing and directing over 80 Head Start programs across the country during critical transition phases, including changing of grantee, implementing budget reductions, creating effective management systems, designing integrated services and overseeing facility operations. Prior to this, Adam did extensive research and development with the Child and Adult Food Care Program (CACFP) and was part of a team that developed processes and tools to improve clients' operational efficiency related to CACFP, work which was implemented nationwide by the U.S. Department of Agriculture. Long interested in property development, Adam also held an Arizona real estate license for several years.
Adam earned a bachelor's in business administration from Arizona State University.
(816) 894-4036
.(JavaScript must be enabled to view this email address)
Candis Pressley
Real Property Facilities Analyst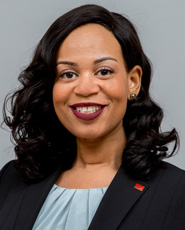 Candis J. Pressley has spent her professional career in the real estate industry. She has expertise in site selection, contract negotiations, financial analysis, coordination of tenant fit-out and lease development as well as property and construction management. She has worked with buyers, sellers and investors in both commercial and residential real estate. Ms. Pressley is a member of several real estate organizations including the Certified Commercial Investment Member Institute.
She has a bachelor's in business administration from Temple University and a master's in commercial real estate from the University of Florida.
(215) 388-2862
.(JavaScript must be enabled to view this email address)
Elizabeth Skaza
Project Manager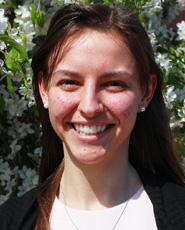 Elizabeth Skaza has previous experience with management and finance in retail as well as front-line customer service.
She has a bachelor's in mathematics from Worcester State University.
(413) 577-2002
.(JavaScript must be enabled to view this email address)