Staff: Head Start Real Property Facilities Initiative
Staff listing for the Head Start Real Property Facilities Initiative.
Michael Davis
Implementation Specialist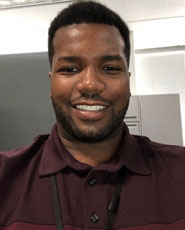 Michael Davis joins the RPFI team with experience in accounting and project delivery. While working in the project delivery program for transportation projects, Michael assisted in appraising and acquiring interest in commercial, industrial, and residential properties. Prior to this, Mr. Davis worked within the accounting department, managing contracts and purchase orders, submitting claims and conducting account reconciliations and adjustments to financial records.
Mr. Davis earned his bachelor's of science in business administration with a concentration in finance from California State University, Fresno. 
(413) 545-0001
.(JavaScript must be enabled to view this email address)
Linh Garza
Real Property Facilities Analyst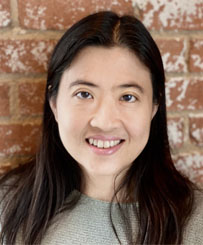 Linh Garza joins the RPFI team with over 12 years of experience working with Head Start grants and grantees. She has extensive experience in providing technical assistance to grantees in the areas of financial management system and real property activities. Prior to joining RPFI, Linh worked in the Region VI Training and Technical Assistance Network as a Grantee Specialist Manager. Additionally, she has conducted monitoring reviews and provided support to grantees as an independent consultant.
Ms. Garza holds a master's in accounting from The University of Texas at Dallas, a bachelor's in finance from The University of Texas at Austin and a certified public accountant license.
(214) 287-6715
.(JavaScript must be enabled to view this email address)
Damien Hudson
Real Property Facilities Analyst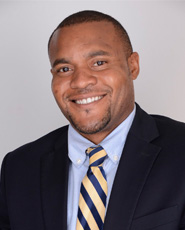 Damien Hudson is responsible for providing technical support to federal staff in regional offices with facility issues such as acquisitions, dispositions and management of facilities. Mr. Hudson joins RPFI with more than 15 years of experience in real estate and facilities management. As a management consultant, he is well-versed in a variety of real estate consulting areas including, federal property management, acquisitions & dispositions, infrastructure & capital projects, transactional due diligence and project management.
He earned his bachelor's degree in political science/pre-law and master's degree in public policy from Indiana University of Pennsylvania. In addition, he earned a master's degree in real estate from Johns Hopkins University.
(814) 215-6363
.(JavaScript must be enabled to view this email address)
Michelle Hulbert
Real Property Facilities Analyst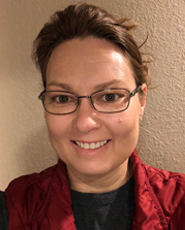 Michelle Hulbert has over twelve years of experience in Head Start administration. She served as the director of operations with a $16 million budget that included three state-of-the-art early childhood facilities and administrative oversight. She was responsible for extensive remodel projects, facility contracts, procurement & purchasing, technology oversight, building & playground maintenance, and safety. Michelle oversaw the design and construction of a fourth facility, which opened in August of 2020. Most recently, Michelle was a center director at a for-profit child care center chain where she supervised 18-20 employees. 
She has an associate's degree in early child development from Conner's State College, a bachelor's of business administration from Northeastern Oklahoma State University and a master's of science in management from St. Gregory's University. 
(720) 354-6397
.(JavaScript must be enabled to view this email address)
Natasha Jones
Real Property Facilities Manager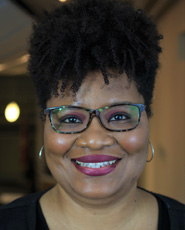 Natasha Jones joins the Real Property Facilities Initiative as a vigorous contract and fiscal management professional with twenty years of contract, grant and fiscal management experience in higher education, federal, state, and local government. For the past four years, Ms. Jones has served as a senior grants management specialist/fiscal specialist for the Office of Head Start in Region IV. She also has over five years of experience in real estate. As a senior grant management specialist/fiscal specialist, she is experienced in facility acquisition, disposition and federal property management.
Natasha holds a bachelor's of arts in business administration with a concentration in finance from Xavier University of Louisiana.
(470) 346-7330
.(JavaScript must be enabled to view this email address)
Julie Sullivan Jones
Real Property Facilities Analyst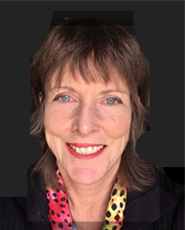 Julie Sullivan Jones is an architect and construction management professional with thirty years of capital project experience. She served public and private clients in Boston, New York City, Miami Beach, Denver and abroad in Kingston, Jamaica on their urban redevelopment, multifamily, transit, urgent care, child care, and corporate real estate projects. As an owners representative, Ms. Jones has been responsible for $1.5 billion of construction value in planning, design, risk management, monitoring and financial reporting roles.
Ms. Jones holds a master's in architecture from the Harvard University Graduate School of Design, a bachelor's in architectural history from Smith College, and a certificate in construction management from the Columbia University School of Engineering. She is a registered architect in the Commonwealth of Massachusetts.
(413) 658-4968
.(JavaScript must be enabled to view this email address)
Irwin (Carl) Leiter
Real Property Facilities Analyst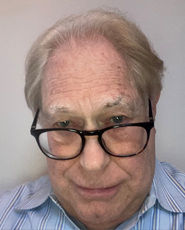 Carl Leiter brings almost forty years of real estate experience to RPFI and was most recently a senior real estate analyst with the U.S. Army Corps of Engineers and prior to that with BP Oil. His background also includes being general counsel for a builder/developer, co-owner of a title insurance agency with prior experience as a title examination attorney, a site selection specialist for telecomm companies such as AT&T, T-Mobile and Sprint and a partner in a downtown Chicago law firm. Mr. Leiter also taught paralegal real estate courses at Roosevelt University and Chicago City Wide Colleges and owned a masonry contracting company erecting residential and commercial structures.
Mr. Leiter holds a bachelor's degree in history from the University of Illinois, attended Northwestern University and graduated with a law degree from the Illinois Institute of Technology Chicago Kent College of Law.
(224) 435-1336
.(JavaScript must be enabled to view this email address)
James McKenna
Real Property Facilities Analyst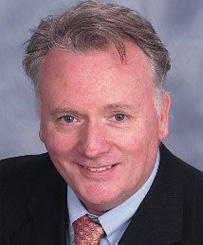 Jim McKenna served 18 years as a professional city manager for three municipalities in Massachusetts: Winthrop, Gloucester, and Dover. He is a member of the Massachusetts Bar and is a practicing attorney with a focus on land use, real estate development and conveyancing, environmental and municipal zoning, and permitting law. Jim has represented clients in the permitting of significant commercial developments and led the renovation of many public facilities. Jim is a licensed real estate broker and notary.
Jim earned his juris doctor from Suffolk University. He earned a master's in public administration from University of Massachusetts Amherst and a bachelor's in economics & English from the University of Massachusetts Boston.
(978) 479-1830
.(JavaScript must be enabled to view this email address)
Adam Parmenter
Real Property Facilities Analyst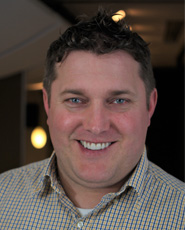 Adam Parmenter has nearly a decade of experience analyzing and directing over 80 Head Start programs across the country during critical transition phases, including changing of grantee, implementing budget reductions, creating effective management systems, designing integrated services and overseeing facility operations. Prior to this, Adam did extensive research and development with the Child and Adult Food Care Program (CACFP) and was part of a team that developed processes and tools to improve clients' operational efficiency related to CACFP, work which was implemented nationwide by the U.S. Department of Agriculture. Long interested in property development, Adam also held an Arizona real estate license for several years.
Adam earned a bachelor's in business administration from Arizona State University.
(816) 894-4036
.(JavaScript must be enabled to view this email address)
Candis Pressley
Real Property Facilities Analyst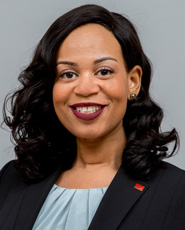 Candis J. Pressley has spent her professional career in the real estate industry. She has expertise in site selection, contract negotiations, financial analysis, coordination of tenant fit-out and lease development as well as property and construction management. She has worked with buyers, sellers and investors in both commercial and residential real estate. Ms. Pressley is a member of several real estate organizations including the Certified Commercial Investment Member Institute.
She has a bachelor's in business administration from Temple University and a master's in commercial real estate from the University of Florida.
(215) 388-2862
.(JavaScript must be enabled to view this email address)
Elizabeth Skaza
Data Management Analyst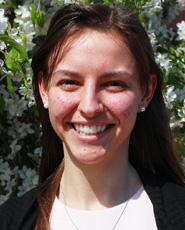 Elizabeth Skaza has previous experience with management and finance in retail as well as front-line customer service.
She has a bachelor's in mathematics from Worcester State University.
(413) 577-2002
.(JavaScript must be enabled to view this email address)
Cameron Spiller
Region II Analyst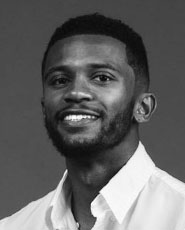 Cameron Spiller most recently served two years in Costa Rica as a community economic development volunteer. Mr. Spiller has capitalized on his expertise in community development and now applies the successful practices learned to his role as Real Property Facilities Analyst. Cameron's desired outcome is to accumulate and distribute wealth and add value to communities. 
Cameron is currently pursuing a master's in real estate development at New York University's Schack Institute. Mr. Spiller has a bachelor's in economics from Pennsylvania State University with a focus in Quantitative Analysis and Game Theory.
(212) 814-7976
.(JavaScript must be enabled to view this email address)
Ezell Stubbs
Real Property Facilities Analyst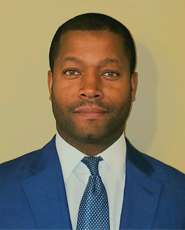 Ezell Stubbs joins RPFI with more than 16 years of experience in the direct oversight and management of federal, state, and local contracts and property programs across the continental United States and abroad. Having previously served as a primary consultant and external spokesperson, he is experienced in a variety of consulting areas including, contract management, federal property management, training/education, and earned value management. 
He earned his bachelor's degree in business administration and master's in business adminstration, both from the University of Maryland Global Campus.
(413) 800-6370
.(JavaScript must be enabled to view this email address)