The Value of Assessments for Leaders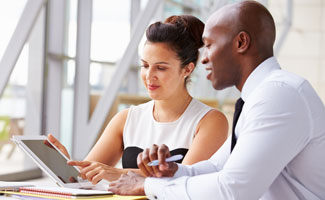 In today's rapidly changing business world, every organization needs a clear picture of your current leaders' capabilities as well as the potential of emerging leaders. Creating bench strength is critical as leaders move on both inside and outside of your organization.
How do your leaders measure up against the new collaborative model of leadership? How clear is their vision to lead the organization into the future, how effective are they at doing what it takes to align the workforce in support of that vision, and how successful have their implementations of that vision been?
We can offer a wide variety of assessments to help support the development of your workforce, including the design and implementation of 360-Feedback assessments. Our organization has been designing and supporting the administration and implementation of 360-Feedback assessments for over 20 years, with high quality results. Our fully customizable software allows for a variety of assessment types, participants, rating scales, behavioral items and reporting options.
We'd look forward to hearing from you, please email us for more information.
Go Back