Preparation begins for "Census 2020"
A crowd of over 300 town officials from across the Commonwealth came to Sturbridge to attend the 2020 Census kickoff, hosted by Secretary of the Commonwealth William F. Galvin on Thursday March 23.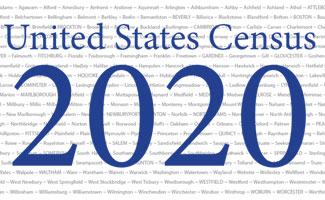 Sec. Galvin kicked off the morning by underlining the two-fold importance of the census to the audience. First, a proper full count of the population will ensure that Massachusetts receives proper political representation, the correct number of seats in the US Congress. Secondly, he said a proper count means that the Commonwealth gets their fair share of $400 billion in federal funds distributed to states each year and noted that "there isn't a single program of consequence that doesn't require the assistance of the federal government."
Sec. Galvin also underlined the importance of including immigrants in the counts especially since Massachusetts has the 8th largest proportion of immigrants amongst the 50 states. "These people are here and they are using public services," said Galvin. "Do we (Massachusetts) want to pay for them or do we want to get our fair share from the federal government?"
Staff from the New York regional office of the US Census Bureau then presented on the Local Update of Census Addresses (LUCA) program which directly involves officials on the local level. They also discussed that the data collected would be secure and confidential and used only for the gathering of census data.
Susan Strate, Senior Program Manager of the Institute's Populations Estimates Program (PEP) then presented on the UMass Donahue Institute's involvement in Census 2020, specifically the LUCA program. Working with data from MassGIS and other sources, the PEP has already processed and submitted over 2.8 million residential addresses for inclusion in the Census Bureau's Master Address File, which will form the basis for Census 2020 operations. The PEP will continue to research and update addresses over the next year and , with coordination from the Secretary of the Commonwealth's Office, will support municipalities as they begin to work on individualized LUCA submissions.
Go Back