Pakistan 2019: In review
UMass Civic Initiative travels to Lahore, Islamabad, Peshawar, Karachi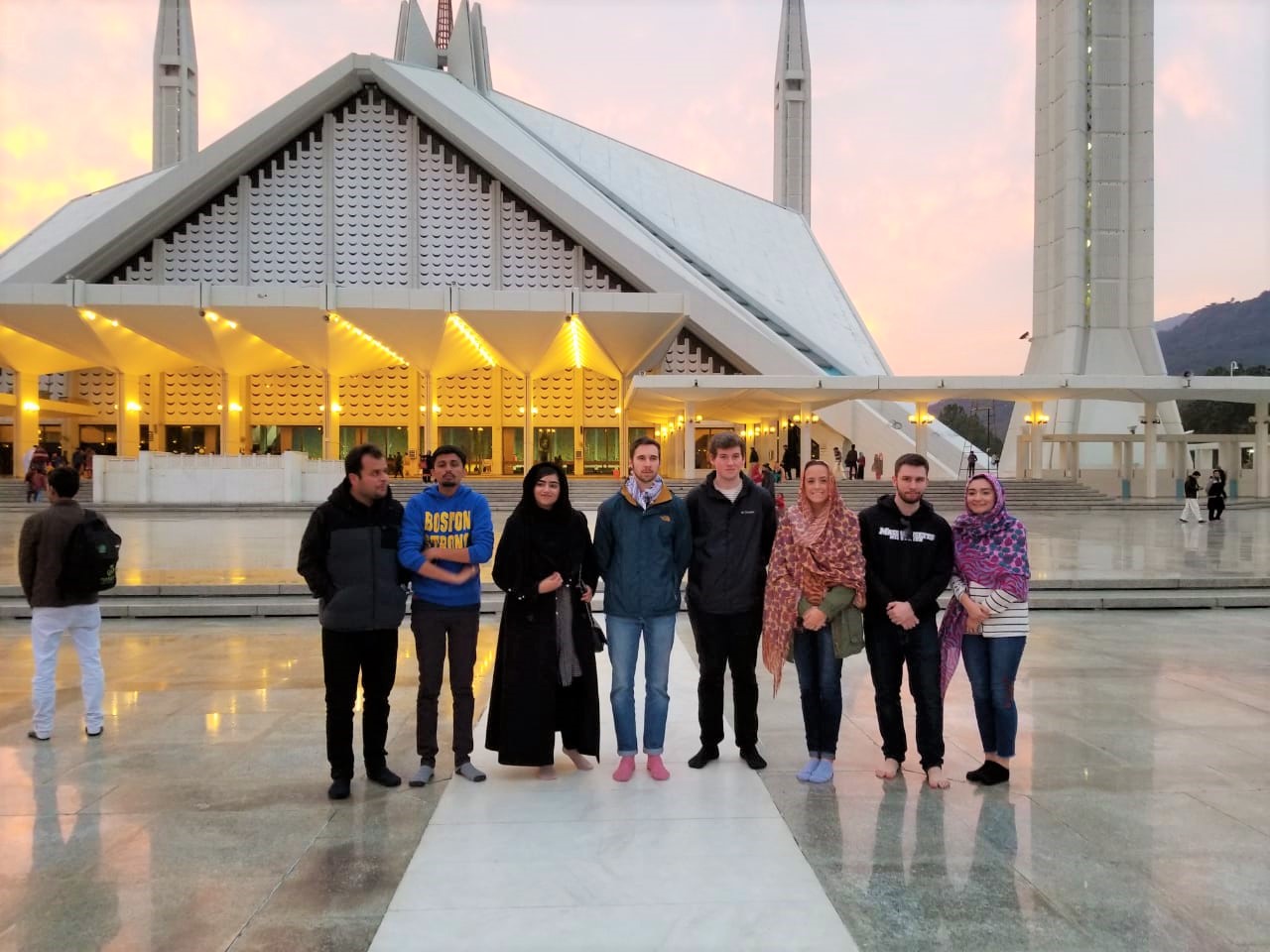 The Civic Initiatve went on the road once again in January 2019. This time they traveled to the familiar, for them, country of Pakistan with a group of 10 staff and UMass students. Included in the group were Mike Hannahan, Civic Initiative director; Becky Howland Civic Initiative program manager; Dana Henry, ODLS director and Ken LeBlond, the institute's marketing communications manager. The group kicked off one program, continued two others and concluded a third while visiting Lahore, Islamabad, Peshawar and Karachi.
Kicking off in Islamabad, "Strengthening Civic Society Organizations" is a new program, funded by the U.S. Embassy Islamabad, that works with nonprofit organizationsf representing all of Pakistan's provinces. The focus is on organizational capacity-building including human resource development, communications and organizational development. Many of the organizations who attended the workshops will also travel to UMass Amherst to continue the program this summer.
In Lahore, alumni from the Instructional Leadership Institute for Pakistani Educators attended workshops led by Professor Becky Mazur from the UMass Amherst College of Education. This program has hosted cohorts at UMass Amherst in 2014, 2016 and 2018. The gathering was the first time that all of the cohorts representing all of Pakistan were able to network with one another in-person.
The SUSI Pakistani Student Leaders program has been run by he Civic Initiative every year since 2010. Professional development workshops were run for separate groups in Lahore, Islamabad and Karachi. Nearly 150 alumni attended the three workshops. See media coverage from the Islamabad workshop.
Finally, the Balochistan University Partnership Program concluded after several installments in Pakistan and the U.S., starting in 2016. Sixty current college students from the Balochistan province attended two days of workshops in Karachi. Topics covered included leading change, marketing yourself on the job market, and the importance of cultural exchange.
In addition to these formal training workshops, Mike Hannahan and Ken LeBlond also traveled to Peshawar to touch base with alumni of the American Politics and Political Thought program and to discuss possible future collaborations with several educational institutions. Hannahan also gave foreign policy lectures at Islamia College and the Peshawar branch of the Quaid-e-Azam school system.
To get more detailed news about the all of the Civic Initiative's programs, subscribe to our quarterly newsletter.
Go Back