Online Courses for Credit Recovery in High Schools: Effectiveness and Promising Practices
While online credit recovery shows promise in helping those students who are not yet successful in school to graduate, there is still much we do not yet know on how to effectively implement these courses to ensure that all students are prepared for life after graduating. A new report released by the Nellie Mae Education Foundation adds to a growing body of research that can help educators determine how best implement these approaches.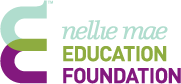 The Nellie Mae Education Foundation has announced the results of a study regarding the effectiveness of online courses for credit recovery in Massachusetts high schools. The University of Massachusetts Donahue Institute, in partnership with the Massachusetts Department of Elementary and Secondary Education, analyzed programs at 24 Massachusetts high schools, with a total of 2,223 students and almost 7,000 individual courses.
The study's findings show that an online approach to credit recovery can be a powerful intervention to improving outcomes for struggling students. In fact, 48 percent of students in this study were deemed at high risk of not graduating and 21 percent were deemed at moderate risk by the state's Early Warning Indicator System before participating in these programs. Findings show:
Participants in online credit recovery courses were about half as likely as non-participants to drop out during their final year of participation.
Participants were more likely than non-participants to have graduated two years after their final year of participation.
Educators play an integral role ensuring the success of all students, including those students at-risk for dropping out of high school who may be helped by online credit-recovery classes. Because online credit recovery is so new to many schools, the educators responsible for teaching and administering credit-recovery classes are often in the early phases of learning how to effectively implement the program. It is therefore crucial that they have support and guidance necessary to help students succeed. This study also provides extensive findings that educators can use while they administer online credit recovery courses. Some tips include:
Create a productive learning environment by reducing distractions, positioning computers strategically, and moving around the room to support students academically and guide their behavior.
Have a voice in decision-making about the technology and overseeing computing infrastructure for these courses.
Embrace unaccustomed responsibilities beyond the classroom as advocates, recruiters, course developers, liaisons, and networkers.
This report provides strategies that school leaders and policymakers can take to strengthen their credit recovery programs and improve student outcomes. Recommendations include:
Encourage specialization and credentialing of online credit recovery teachers.
Improve course quality through staff training and mentoring.
Provide extra support to English language learners and students with disabilities and low literacy levels.
Improve structures to support working anytime, anywhere.
Develop flexible attendance policies.
For more information:
Go Back