ODLS Client Spotlight: The MA Division of Banks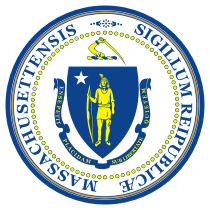 The Division of Banks (DOB) asked us to provide an engaging session to the entire DOB staff on motivational theories that can drive professional development. The session, which took place during the Annual Training Symposium, focused on peer mentoring using an interactive custom design to meet the following objectives:
Understand motivational theories and personal motivators
Learn about the GROW Coaching model
Identify personal mentoring goals and draft plan
(potentially) Form mentoring relationship to provide mentoring to a peer(s)
The session was designed to help each participant understand their own personal motivators and gain insights into best practices that can help ensure mentoring relationships are productive. Over several rounds of Speed Mentoring, participants took turns offering subject matter expertise on pre-defined mentoring topics while the other half of the participants sought out and started quick conversations with volunteer mentors to assess whether there was a potential fit for an ongoing mentoring relationship.
The pre-defined mentoring topics included: Trends/Best Practices; Leadership Skills; Public Presentations; Problem Solving; Decision Making; Work/Life Balance; Building an Effective Network; Time Management; Conflict Management; Computer Skills; Internet Skills; Career Development; Project Management; Legal Issues/Fraud; Technical Skills (Compliance; Licensing; Examination Process).
Contact Dana Henry, ODLS Director, for more information or learn more about ODLS.
Go Back