ODLS Client Spotlight: Springfield Police Department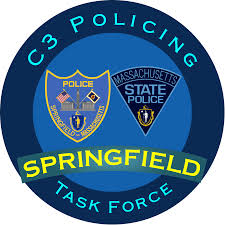 (The following article first appeared in the ODLS newsletter, Successful Solutions. Learn more or subscribe.)
The SPD's Counter Criminal Continuum (C3) officers represent the public face of the department in the city's four most challenging neighborhoods. Every day, they address serious public health and safety issues common to many cities. Whether they are on the street speaking with residents or attending neighborhood meetings, their ability to communicate is essential to their role. Once again, we partnered with senior consultant Maria Farrah Howell to create and deliver a training for officers that centered on:
engaging residents and building trust;
articulating messages that are relevant to each neighborhood;
anticipating and responding to residents' questions, which can at times be challenging, hostile, or marked by misinformation; and,
developing communication skills that project calmness, capability, and stability in sometimes challenging circumstances.
The training included group discussion and role-play exercises with real-time feedback.

To date, approximately 30 officers have participated in the training, with the SPD planing to offer additional sessions.

"Maria did an excellent job teaching already well-trained officers very effective ways to build trust and respond to residents," said Jenn Leydon, director of business and technology for the SPD. "The training was well received from the officers and we are delighted to have Maria back for another round."
Go Back