Nonprofit Funding & Fiscal Solutions helps Holyoke organization land/get/receive $240,000 award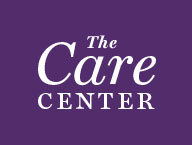 With crucial grant-writing assistance from the Nonprofit Funding & Fiscal Solutions business group, The Care Center in Holyoke, Massachusetts recently won a 3-year, $240,000 award from the Balfour Foundation. Funds will support the newly formed Bard Micro-College Holyoke at The Care Center, which will begin enrollment in fall 2016. This first-in-the-nation college for young parents will provide students with access to a full range of supports including tutoring, college access programming, child care, transportation, parenting supports, and housing.
"The Care Center is continually breaking new ground, creating innovative ways to support their students' long-term academic and personal goals," says Sharon Vardatira, director of the Nonprofit Funding & Fiscal Solutions business group at the Institute. "Being able to partner with their staff to help develop that vision and then capture that work in writing - in reports, grant proposals, and donor materials – is both exciting and also incredibly rewarding."
Since opening its doors in 1986, The Care Center has worked with thousands of teen mothers and their families as they continue their education and move toward greater self-sufficiency and economic stability.
Go Back