New director of Organizational Development & Leadership Solutions
UMass Donahue Institute is proud to announce that Dana Henry, MBA has accepted the position of director of the Organizational Development and Leadership Solutions business group.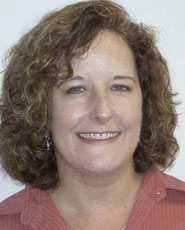 Ms. Henry has over 25 years of experience focused on the design, development and implementation of competency-based leadership development systems and custom learning solutions. She has led strategic planning and prioritization with senior leaders, developed change management skill in middle managers, and built organizational bench strength through the development of emerging leaders.
Ms. Henry's most recent role was leading the MassMutual enterprise-wide Learning & Development function that supported the company's mission of ensuring a workforce that is more engaged and talented than their competitors. This position impacted the on-going development of all employees in MassMutual by providing learning and development resources/programs at the executive, manager, and employee levels.
Dana has presented on diverse organizational development topics at conferences in the US, Canada, and Europe and consulted across a wide variety of industries and organizations, including BOSE, Eli Lilly, Lucent, ABB, Cisco Systems, CIGNA, Pitney Bowes, the CIA, the State of Florida, the State of Alaska and the United Nations.
Ms. Henry received her master's of business administration in management information systems and a bachelor's of science in mechanical engineering, both from the University of Massachusetts Amherst. She also holds numerous professional certifications in management and team assessment techniques.
Go Back