Institute launches Head Start Equity Academy in New England
Equity is a critical consideration in Head Start programs, which aim to provide high-quality early childhood education and support services to low-income children and their families. These programs recognize that children from low-income families may face unique challenges and barriers to success, such as inadequate nutrition, health care, and housing, and strive to address these issues in a holistic way.
To ensure that all children have equal access to the benefits of Head Start programs, it is essential to prioritize equity in program design and implementation. This means examining policies and practices to identify and address systemic barriers to inclusion and promoting culturally responsive practices that acknowledge and value the diversity of children and families.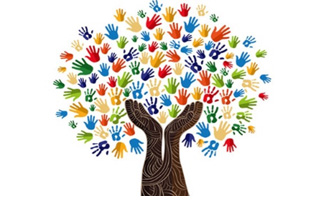 Equity in Head Start programs also means recognizing and addressing systemic bias that may impact the experiences and outcomes of children and families. It means promoting the recruitment and retention of diverse staff and ensuring that staff is trained in cultural competency and anti-bias practices. It also means providing resources and support to families in their home languages and recognizing the unique needs of immigrant and refugee families.
Over the next three years, the New England TTA Network is working with a cohort of 15 Head Start programs to examine how their policies and practices support equity, diversity, inclusion, and belonging among children, families, and staff. Using principles of implementation science, each program will develop and implement a plan that strengthens its systems and services for providing high-quality services for all children and families. During the first year, the cohort teams will complete a self-assessment, develop long and short-term goals, create and implement a plan to examine and strengthen specific practices and policies, measure progress using data, and access available resources to support implementation.
The aim of the Equity Academy is to support Head Start Programs to incorporate an equity lens into all aspects of program planning and development for work with children and families and to establish a practice of continuously and systematically assessing program policies, practices and services to ensure equitable opportunities.
During the first year, the program will establish an understanding of equity and begin to build a common language for discussion and dissemination. It will also establish a community of partners who share a common interest in prioritizing equity personally and in programs in a safe environment. The program aims to discover emerging leaders in equity work on a personal and program level through reflection and resources in the first year and build awareness and foundation inequitable program practices. Overall, the program will equip grant recipients with the tools and knowledge necessary to prioritize equity, diversity, inclusion, and belonging in their programs.
Go Back