Governor Baker's "Future of Transportation Commission" submits findings
Mark Melnik contributes demographic expertise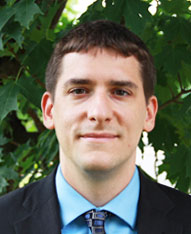 The Future of Transportation Commission, convened by the Baker-Polito administration earlier this year, released its recommendations this week. Mark Melnik, Director of Economic and Public Policy Research and Senior Managing Editor of MassBenchmarks, was one of 17 on the commission.
The commission's purpose was to develop a set of facts, landscape, and ultimately recommendations to help the state prepare for future of transportation, with an eye specifically on 2040. The report considers complex factors affecting the future of transportation such as increasing electrification of the Commonwealth's transportation system, preparing transportation infrastructure for climate change and the intersection of land use, housing and transportation policies.
"I am extremely proud of my involvement on the Governor's Commission on the Future of Transportation," said Dr. Melnik. "Transportation is a critical issue facing the Commonwealth and is deeply intertwined with other public policy concerns, such as housing and economic development. Our report outlines the core long-range issues challenges facing transportation and provides a number of bold and ambitious policy recommendations. At the same time, we were careful to consider important practical issues in policy implementation as well, especially as it relates to quality of life concerns, economic development opportunities around the Commonwealth, and social equity issues."
The UMass system made other important contributions to the commission. First, UMass campuses hosted four of the community listing sessions over the summer. The sessions were intended to share information with the public, for the Commissioner to learn more from experts, and for Commissioners to hear the concerns of community members. Second, UMass Donahue Institute staff contributed expertise to the broader discussion about future demographic changes.
"As the state's public research university, our public service mission is to advance knowledge and improve lives in the Commonwealth," said UMass President Marty Meehan. "We are proud to contribute to important conversations about how to solve the largest challenges facing the state, its economy and its residents."
Volume I of the report lays out key mobility challenges facing the Commonwealth, based on trends analysis and scenario planning, and includes suggested initial steps the Commonwealth should take in order to prepare for that future. The Commission made 18 recommendations, grouped into five thematic categories, for how to best prepare Massachusetts' transportation network for 2040.
Volume II represents ten months of research, learning and input from a range of academic, industry, and advocacy sources. The report details demographic, social, technological and climate-related trends that will affect transportation in 2040, and consists of five areas of study: Demographics and Land Use; Transit, Active Transportation, and Mobility Services; Autonomous and Connected Vehicles; Climate Change and Resilience; and Transportation Electrification.
The Baker-Polito Administration will now further review the recommendations made by the Commission and consider initial steps state agencies can take to achieve the goals of moving more people while reducing emissions in the Commonwealth's transportation system.
Baker/Polito Press release (summary of commission recommendations)
The Report's Executive Summary and the full report
Go Back