Governor convenes series of listening sessions on the Massachusetts economy, Dr. Mark Melnik to provide expert commentary
The Massachusetts Economic Development Planning Council, an assembly of local and statewide leaders from around the state, has started a series of listening sessions to better understand the economic needs of communities. The institute's Economic & Public Policy Research Director Mark Melnik, Ph.D. will provide an economic overviews at each listening session.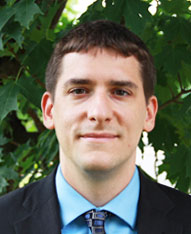 "I am pleased to be helping the Executive Office of Housing and Economic Development during their regional planning sessions in support of the state's economic development plan," said Dr. Melnik. "I'll be providing overviews of the state and regional economies for each of the nine planned sessions around the state over the next couple of months."
Dr. Melnik's overviews have been popular for several years as he's crisscrossed the state speaking to local chambers of commerce and business groups as part of his "economic roadshow".
The remaining sessions include:
June 13, 2023: Merrimack Valley Regional Session at Northern Essex Community College, Haverhill, 12:00 – 2:00 p.m.
June 20, 2023: Cape Cod Regional Session at Chatham Community Center, Chatham, 1:00 – 3:00 p.m.
July 10, 2023: Berkshire Regional Session at Berkshire Innovation Center, Pittsfield, 10:30am-12:30pm
More information about the Economic Development Planning Council.
Go Back