Dr. Mark Melnik to lead Economic & Public Policy Research group (EPPR)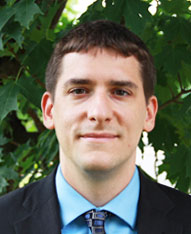 Previously a senior research manager at the Institute, Dr. Mark Melnik served as the group's acting director since July of 2015. Throughout his career, Dr. Melnik has specialized in demographic, socio-economic, and labor market issues. Before joining the Institute, Dr. Melnik worked as deputy director for research at the Boston Redevelopment Authority, where he led research teams on demographic and economic research studies as well as analyses used for public policy advisement and decision making with the Boston Redevelopment Authority (BRA) and the City of Boston. Before joining the BRA, Dr. Melnik worked as a research associate at the Dukakis Center for Urban and Regional Policy. He also has extensive teaching experience in urban sociology, statistics, and research methods.
Dr. Melnik holds a Ph.D. in sociology from Northeastern University. His dissertation explored skill and credential mismatches in the Greater Boston labor market. He received his M.A. from Northeastern University and his B.A. from Youngstown State University, both in sociology.
EPPR is a leading provider of applied economic policy research provides unbiased economic analyses on economic policy issues in Massachusetts, New England, and beyond. EPPR helps its clients make informed decisions about strategic policy, planning, and investment issues. Its hallmark publication is MassBenchmarks, an economic journal that presents timely information concerning the performance of and prospects for the Massachusetts economy, including economic analyses of key industries that make up the economic base of the state.
Go Back