Chris Gatti plays key roles at New England Association for Talent Development Regional Conference
Chris Gatti, Director of Organizationl Development & Learning Solutions, has been an active member of the ATD organization (previously known as the Association for Training and Development (ASTD)) for nearly three decades. A member of the Boston Chapter originally, Chris has been a Board Member of the Central Mass Chapter for over ten years, serving in nearly every Board role, including that of President. She currently serves as Director of Programs for the organization.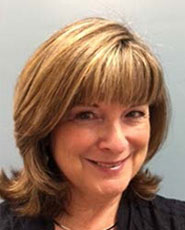 The organization's emphasis is on employee engagement, improving effectiveness and productivity, and reaching desired results through various talent development mediums. Eight New England ATD Chapters collaborated for the sixth consecutive year to organize and implement its annual regional conference this year on March 31st and April 1st. This year the conference theme was "Charting the Future of Learning, through which it examined new cutting edge thinking and practice, and its impact on human performance with enhanced ways of leveraging the latest thinking – from learning technologies to alternative training methodologies.

Chris served in dual volunteer roles, first as a member of the Conference Design Committee, and also as a Speaker Liaison. As a member of the committee, she was part of a small group which was responsible for the review and evaluation of nearly 100 proposals, and narrowing that down to a final group of 16.
As Speaker Liaison, Chris was part of a team of five, each of whom was responsible for supporting a small group of the conference day's presenters before, during and following the conference.
Chris's commitment to the learning industry has been a part of her career focus, and she brings that commitment to her role here at UMDI.
Go Back