Carrie Bernstein promoted to State Data Center Manager
Carrie Bernstein is now the director of the Massachusetts State Data Center at UMass Donahue Institute.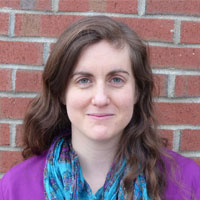 The Massachusetts State Data Center, working in partnership with the U.S. Census Bureau, makes population, housing, business and government statistics locally available.
Ms. Bernstein also serves as lead research analyst for the Economic and Public Policy Research business unit. She assumed the position after the retirement of previous director John Gaviglio.
Go Back