NFFS services: Organizational and Fund Development Capacity Building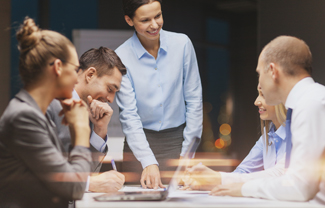 We provide fully-customized, comprehensive services to increase your fundraising success.
Fund Development Readiness Assessment: Identifies strengths and weaknesses that support or impede your organization's ability to successfully engage in core fund development strategies.
Facilitated Fund Development/Sustainability Planning: Conducted with boards, staff, and other key stakeholders.
Fund Development for the Nonprofit Board: Board development training and technical assistance to increase board commitment to fundraising; recruitment, orientation, and training of board members who bring a commitment to fund development and fiscal oversight; and training on giving and asking for money.
Fund Development Skills-Building: Major donor program development and prospect cultivation; direct mail appeals; relationship-building and solicitation strategies; special events; cause-related marketing; capital campaign planning and implementation; and planned giving/endowments.
Grant Development and Grants Management: Prospect research; preparation of private foundation and federal/state grant proposals; letters of inquiry and concept papers; budget preparation; proposal editing and review; and grant reporting. Grant development services also include research on target population demographics and community needs.
Facilitated Strategic Planning: Focuses on the future within the context of an ever-changing environment; maximizes commitment and support from all segments of the organization; and results in a proactive, rather than reactive, blueprint for the future.
Please see the list of training titles for this service.