Staff: The Civic Initiative
Staff listing for the Civic Initiative.
Michael Hannahan
Director, Civic Initiative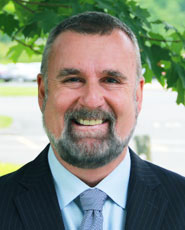 Michael Hannahan, Ph.D. has managed over 50 different exchange programs over the past 20 years and has spoken extensively in Pakistan, Iraq, Indonesia, and Argentina. He has also managed programs in Croatia, Russia, Chile, the Czech Republic, Turkey and Bulgaria. Dr. Hannahan's research examines the effects of political campaign activity, especially direct mail and phone banks. Dr. Hannahan has worked for political parties; managed campaigns and political consulting firms; and served as senior advisor to former Massachusetts Governor Jane Swift. He teaches American Political Thought, American Government, Campaign Finance and Reform, and Modern Political Campaigns.
Dr. Hannahan received his master's degree and Ph.D. from the University of Massachusetts Amherst and his bachelor's degree from Miami University.
(413) 627-2605
.(JavaScript must be enabled to view this email address)
Rebecca Howland
Program Manager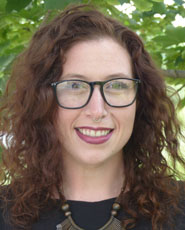 Rebecca Howland, M.P.A. has worked with the Civic Initiative since 2010. In that time she has been a program leader for the study of the U.S. Institute on American Politics and Political Thought in 2011 and was also the business group's finance assistant in the summer of 2012. In her current position, she is involved in a variety of aspects of the programs including financial reporting, budgeting, and personnel management as well as program support and planning.
Ms. Howland received her master's of public administration and her bachelor's of science in business administration in international management and marketing, both from Shippensburg University.
(717) 816-0516
.(JavaScript must be enabled to view this email address)
Kelley Seay
Finance & Administration Manager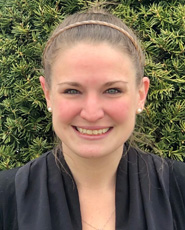 Kelley Seay supports the finance and administrative functions for the Connected Beginnings, Civic Initiative, and Nonprofit Funding & Fiscal Solutions business groups. She also works closely with the central administrative services unit. She brings a wealth of accounting and business administration knowledge from her many years of experience in both the public and private sectors. Her areas of expertise include budgeting, contracts, financial reporting, payroll and human resources.
She received her bachelor's in accounting from the Isenberg School of Management at the University of Massachusetts Amherst.
(413) 545-0001
.(JavaScript must be enabled to view this email address)
Theresa Wodecki
Financial and Administrative Assistant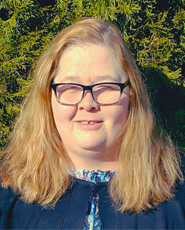 Theresa Wodecki supports the fiscal and administrative functions of the Civic Initiative, including personnel effort allocation, travel administration, and speakers' contracts. Prior to joining the Civic Initiative, Ms. Wodecki previously owned and operated a family day care business for 21 years. In that role, she maintained financial and administrative records and oversaw the educational needs of the children she served. Ms. Wodecki also works with the Parks and Recreation Department of the City of Holyoke, managing the summer curriculum and supervising personnel.
Ms. Wodecki holds an associate's degree and is currently attending the UMass University Without Walls to obtain her bachelor's degree in business.
(413) 577-0781
.(JavaScript must be enabled to view this email address)