How Boston's traffic complicates development
Senior Research Manager Branner Stewart from the Institute's Economic & Public Policy Research group was interviewed regarding the effects of Boston traffic on the city's continuing development.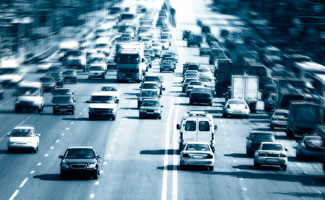 From the piece:
"What stands out is that we are one of the most congested cities in the country," says Stewart, who's studied the economic impact of transportation. "People spend, as everyone knows, a disordinate amount of time sitting in traffic. But also one thing that stands out about traffic levels is that our congestion is also a reflection of our success."
Boston Mayor Marty Walsh is also interviewed. The piece is the last installment in an on-going series called "Driving Us Crazy" that focuses on car commuting in Boston.
For more information about transportation policy in the Commonwealth, see the article "Transportation in Massachusetts: Economic Impacts, Finance, and Investment Choices" co-written by Branner Stewart in the latest issue of MassBenchmarks, the Institute's journal of the Massachusetts economy.
Read article: How Boston's traffic complicates development
Go Back