COVID, inflation slow Massachusetts' economic growth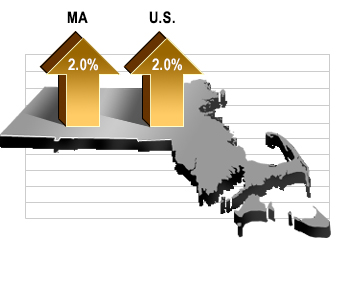 MassBenchmarks is the journal of the Massachusetts economy and is published throughout each year by our Economic & Public Policy Research team. "Current and Leading Indexes" discusses Massachusetts GDP growth relative to the national economy and analyzes trends seen in key indicators. It is developed by Dr. Alan Clayton-Matthews, Senior Contributing Editor of the MassBenchmarks journal.
From the article, first reported in the State House News Service:
Growth in the Massachusetts economy slowed significantly during the third quarter and the economic analysts at MassBenchmarks reported Thursday that their outlook for the next six months is less optimistic than it was previously as the delta coronavirus variant persists and consumer spending slows.
Read article: COVID, inflation slow Massachusetts' economic growth
Go Back