Hollywood strikes could stymie Boston's growing film industry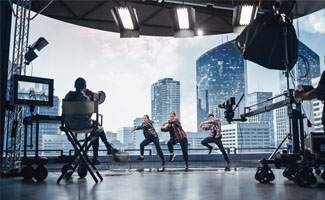 The continuing strikes by the actors' and writers' unions won't just impact Hollywood.
The industry employed about 3,850 people last year in Boston, out of 623,112 private jobs, according to an analysis by Branner Stewart, senior research manager of economic and public policy research at the UMass Donahue Institute. While this only represents 0.6% of jobs in the city, the strikes could reverberate further, according to experts. Film productions have a broader economic impact, including hiring caterers, transportation, local construction crews, and more.
Learn more about Branner Stewart and the Economic & Public Policy Research group and their work.
Read article: Hollywood strikes could stymie Boston's growing film industry
Go Back