'Hope and fear' in an election year to be topic of first Lenox Distinguished Lecture of the season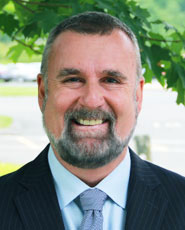 Mike Hannahan, PhD, Director of the UMass Civic Iniative and lecturer in political science at UMass AMherst, will give first "Distinguished Lecture" of the year at the Lenox (MA) Library on September 18. The focus of his talk will be the race for the US presidency. His talk is titled "Hope or Fear: The 2016 Election".
Dr. Hannahan recently gave a series of lectures in Argentina about the US elections.
Read article: 'Hope and fear' in an election year to be topic of first Lenox Distinguished Lecture of the season
Go Back