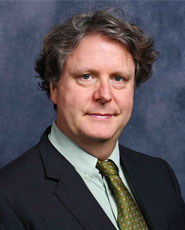 Ken LeBlond, MPA manages all external and internal communications for the Institute. This includes the creation and oversight of website content, social media, newsletters, email campaigns and media relations.
Mr. LeBlond previously worked for 13 years in government and non-profit communications including nearly five years in the public affairs office for the Department of Veterans Affairs in Seattle, WA. Mr. LeBlond has extensive experience working with mainstream and alternative media outlets from the local to national and international levels. His clients have included government officials at all levels, non-profit leadership, and private organizations. Mr. LeBlond has received communications awards from the Public Relations Society of America and the Department of Veterans Affairs.
Mr. LeBlond has a master's of public administration from the University of Washington and a bachelor's degree in sociology from the University of Wisconsin-Madison.
He can be reached at kleblond@donahue.umass.edu.