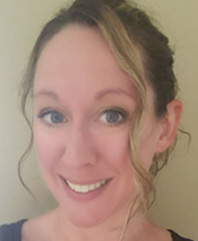 Jaclyn Wise, M.P.A. focuses on business development, opportunity vetting, prospect research, coordination of the Institute's response processes, grant writing, oversite of subcontracted writers, attending expos and other special projects.
Ms. Wise has over 25 years of experience working in both university and nonprofit settings. Before joining the Institute, she was the grant manager of a Connecticut-based national nonprofit. She oversaw the response process to opportunities at federal, state, and local levels as well as private and foundation requests. Previous to that experience, she was the senior financial analyst for the same nonprofit. In that role she oversaw financial compliance of local, state, and federal contracts; worked on and lead audits; advised and trained staff on company systems; constructed budgets; and assisted the development department in the procurement of new business. Prior to working in the nonprofit arena, Ms. Wise worked at the University of Rhode Island as a Budget Specialist Financial Analyst where she maintained the day-to-day budget and financial implementations for the University's two largest colleges.
Ms. Wise earned her master's of public administration from the University of Rhode Island and a bachelor's of science in business administration from Nichols College.