LEx program partners
Hogan Assessments
The international authority in personality assessment and consulting, Hogan Assessments has more than three decades of experience dramatically reducing turnover and increasing productivity by helping businesses hire the right people, develop key talent, and evaluate leadership potential. Grounded in more than a century of science and backed by the largest and most complete pool of research in the industry, the Hogan assessments predict job performance by assessing normal personality, derailment characteristics, core values, and cognitive reasoning ability. Hogan's portfolio of employee selection, development and leadership tools allow companies to better manage their most valuable assets – their people.
---
Kotter
There's a Science to Change… and Kotter Pioneered it.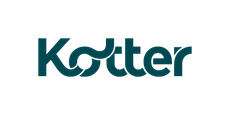 Every business faces the challenge of accelerating change. Kotter works with organizations to solve business problems faster, drive performance, and rise to the challenges created by a faster-moving world.
Kotter pioneered the science of change through more than 40 years of Harvard research and real-world experience – all in service to Dr. John Kotter's firm-founding mission: to make millions of people across the world better leaders for the benefit of billions. Kotter's approach is based on rigorously tested principles and a framework that has been the basis for numerous published books and taught throughout private and public and management programs.
---
UMass Online

The University of Massachusetts President and Board of Trustees created UMassOnline in 2001 to meet the online educational needs of people locally, nationally, and internationally by offering accredited educational programs via interactive, Internet-based learning systems.
With over 180 of the University's degrees and certificates now available online, and more than 1500 online courses offered annually, UMassOnline is proud to be helping busy professionals, lifelong learners, and students worldwide continue their education, enhance their careers, and enrich their lives no matter where they're located.
---
University Without Walls

University Without Walls provides you with the flexible education you need to balance work, school, and your personal life by offering a range of programs to help you finish your bachelor's degree, kickstart a new career, or become a leader in your existing field. With UWW, you'll find a variety of accessible and adaptable formats and schedules that allow you to continue your lifelong learning journey, from fully online programs to field-based training. While many of our students come from Massachusetts and the New England region, we provide the same excellent academic and student experience to students all over the world. Whether you're a working professional, a career-changer, or a high school student looking for a summer college experience, and whether you take classes with us online, in person, or a little bit of both, UWW is here to make sure you get the support you need throughout your life-changing UMass education.