Spring 2022 Details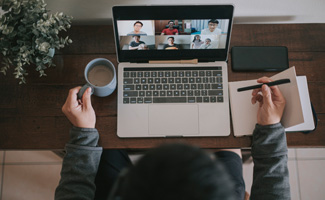 Who should join? This program is ideal for working professionals with at least five years of experience.
Each webinar is scheduled from 1-4pm EST on the dates below.
April 19, 2022: Orientation

May 5: Your Leadership Profile

May 12: Drive Innovation

May 19: Lead Change

May 26: Gain Commitment

June 2: Overcome Barriers

June 21: Capstone Presentations
All webinars will include a break. If these dates/times do not work for your schedule, please let us know. Future programs will be scheduled.
Detailed schedule of Learning Flow & Assignments.
"The tools, readings and exercises helped me examine so many different aspects of leading a change initiative, and I would recommend it to all of my colleagues. I will be using these skills and referring to my toolkit regularly moving forward". - Spring 2021 participant
Tuition
$2,250 per participant.
Government and non-profit organizations: 20% discount.
UMass employees: 50% off.
UMass alumni: 10% off.
Group rate: 30% off (offered to organizations that register six or more participants).
Registration is closed for the 2022 program.
Questions? Alyssa Flemati, aflemati@donahue.umass.edu.