Faculty Profiles
"Wow! So much knowledge in such a little time. It was so valuable to learn about my leadership style and possible obstacles, and to spend time on design thinking/innovation". - Spring 2021 participant
---
Dana Henry, Director, Organizational Development & Learning Solutions
Modules: "Lead Change" and "Overcome Barriers"
Ms. Henry has over 25 years of experience focused on the design, development, and implementation of competency-based leadership development systems and custom learning solutions. She has led strategic planning and prioritization with senior leaders, developed change management skill in middle managers, and built organizational bench strength through the development of emerging leaders. Prior to joining UMass Donahue Institute, Ms. Henry was leading the MassMutual enterprise wide Learning & Development function that supported the company's mission of ensuring a workforce that is more engaged and talented than their competitors. This position impacted the on-going development of all employees in MassMutual by providing learning and development resources programs at the executive, manager, and employee levels. Ms. Henry has presented on diverse organizational development topics at conferences in the U.S., Canada, Asia and Europe and consulted across a wide variety of industries and organizations, including BOSE, Eli Lilly, Lucent, ABB, Cisco Systems, CIGNA, Pitney Bowes, the CIA, the State of Florida, the State of Alaska and the United Nations.
Ms. Henry received her masters of business administration in management information systems and a bachelors of science in mechanical engineering, both from the University of Massachusetts Amherst. She also holds numerous professional certifications in management and team assessment techniques.
---
Nina Coil, Senior Consultant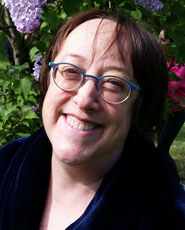 Module: "Gain Commitment"
Ms. Coil brings over 25 years' experience in the field of learning and development. She has crafted and facilitated professional development programs for a variety of organizations across multiple industries. Nina has both depth and breadth in all aspects of change and transition. Her expertise ranges from tool-based change planning and implementation processes to the softer yet in many ways more challenging psychological transition issues that can doom a critical initiative. She has designed multiple leadership development modules and programs, from becoming a new leader through leading leaders, and from holding challenging performance conversations through leading an enterprise-wide change intervention. Nina has also led multiple team-building sessions (for example, at a Cambridge university and a Burlington software firm using a process called LEGO Serious Play). She is also skilled at facilitating senior planning sessions (e.g., with the senior staff of a Cambridge university library and a small business based in Worcester), resulting in aligned strategic planning.
Prior to her work as an independent consultant, Nina spent 10 years as a senior consultant for the global organizational development firm Linkage, Inc., based in Burlington, MA. During the 1990s, Nina worked for Legal Services (the National Consumer Law Institute and Massachusetts Law Reform) and at the Commonwealth Corporation in Charlestown. Ms. Coil received her bachelor's of arts in German/French from Bennington College and also holds numerous professional certifications in management and team assessment techniques.
---
Becky Howland, Consultant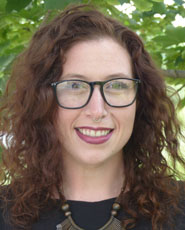 Module: "Drive Innovation"
Ms. Howland has worked in international programming for over 10 years focusing on entrepreneurship, management and leadership studies. As an academic director she developed content for nonprofit organizations, management and entrepreneurship faculty, and business students. She has been teaching Design Thinking methodology for five years to various audiences from around the globe. Ms. Howland has presented on various topics in Malaysia, Philippines, Pakistan, Czech Republic, Turkey, Vietnam, Thailand, Pakistan and Argentina.
Ms. Howland received her master's of public administration and a bachelor's in business administration both from Shippensburg University of Pennsylvania.
---
Arbab Naseebulah Kasi, Consultant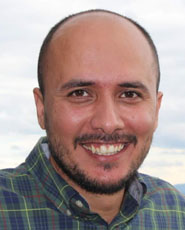 Module: "Drive Innovation"
Mr. Kasi serves as an Academic Director with the University of Massachusetts Donahue Institute, Civic Initiative for programs focusing on entrepreneurship and economic development. In addition, he has 17 years of professional experience as a University Lecturer and Program Coordinator in Pakistan. Mr. Kasi has experience teaching entrepreneurship, project management, operation management, strategic management, management, HR finance, industrial relationships, HR specialization, and organizational behavior. He has worked as a consultant for corporations, NGOs and educational institutions across Pakistan.
Mr. Kasi received his MBA, Master of Science specializing in entrepreneurship, from Balochistan University of Engineering Technology and Management Science and a bachelor's in commerce from the University of Balochistan, Pakistan.
---
Charley Morrow, Ph.D - Senior Consultant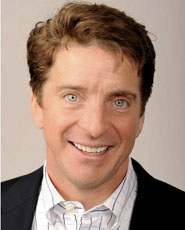 Module: "Your Leadership Profile"
Charley Morrow is an expert in human capital assessment and development. With more than 25 years in practice, his experience builds upon his graduate training in I/O psychology. Discerning and creative, Charley uses organizational metrics, competency measurement and personality assessment tools to foster awareness, learning, action and change. His facilitative approach blends precise assessment, straight talk and practical methods. This approach is anchored in personal values of insight, integrity, trust and service.
Charley has authored and analyzed more than 100 surveys of employees, customers and affiliates to improve human capital, culture, engagement, and strategy. Having coached more than 500 leaders, Charley is passionate and committed to helping leaders meet and realize their own vision and potential. He has developed scores of leadership models, assessments and programs. His award-winning inclusion and diversity methods have been used by thousands of leaders. At the core, he helps leaders adapt styles and approaches to address new challenges and contexts.
Much of his balanced approach stems from his time working as an experiential facilitator for Outward Bound, as well as his Ph.D., Industrial and Organizational Psychology, from Tulane University. His research is published in national publications.