Our Partners & Vendors
Document Remediation: CommonLook
Professional Narration: Real Cool Productions
Translation Services: The Translation Center of the University of Massachusetts Amherst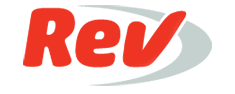 For many people, closed captioning is an important element for increasing the accessibility of videos and eLearning modules. It is also a 508 Compliance requirement for deaf or hard of hearing people to access your online video/audio content. Yet, many more people benefit from closed captioning such as people who are ESL (English as a Second Language). Closed captioning also helps all learners with retention. Rev.com's closed captioning service enables you to get more value from your existing video content by appealing to a wider audience.
Follow this easy three-step online process:
Upload files, paste URLs, or pull from YouTube or Vimeo. It's secure and confidential.
Rev.com Professionals Go to Work: Our 50,000+ professionals caption your videos 24/7 with 99% accuracy, 100% guaranteed.
Receive and Publish Captions: We email you the file and you view and edit with our tools. Then, publish anywhere.
---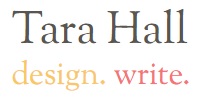 Tara Hall is an independent graphic and web design consultant. We have had the pleasure of working with her on many client projects over the past several years. She replies promptly to all of our inquiries for price quotes, seamlessly blends into a larger project team and has always delivered high-quality outputs on time and within budget.
Tara works with clients in higher education, government and for- and not-for-profit organizations on projects ranging from printed publications to website design. In her corporate career before freelancing, she worked as a web marketing strategist. Her years of marketing and design experience ensure that your project engages your audience while genuinely representing your organization.
---
Translation Services: The Translation Center of the University of Massachusetts Amherst

Since 1979, the translation center has been providing translation, interpretation, workshops, language consulting and much more to a variety of clients including individuals, small businesses, large companies, non-profit organizations, educational institutions, museums, law firms, hospitals and many others near and far. Thanks to our resources and networks we work with over 80 languages. Our prices are competitive for our high-quality work and personalized attention. We are a non-profit organization and proceeds are used to support faculty and students as well as activities related to translation, language and cross-cultural understanding.
Regina Galasso, PhD
Director, Translation Center
129 Herter Hall
University of Massachusetts
Amherst, MA 01003-9312
(413) 545-2203
umass.edu/translation