Client Spotlights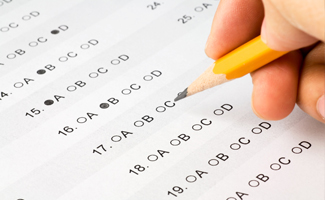 Assessments
---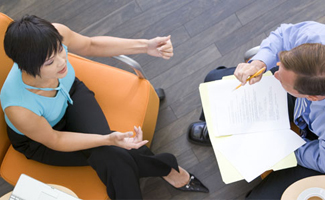 Coaching
Due to the sensitive nature of coaching interventions, we are not posting client examples of this type of work.)
---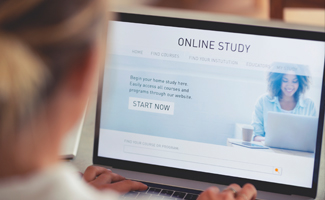 E-Learning Services
See our dedicated page for eLearning client examples.
---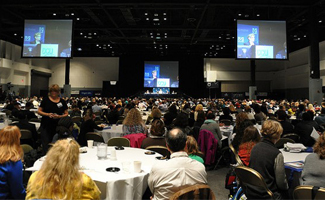 Event Management
---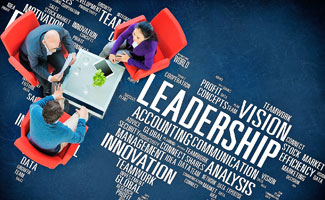 Management & Leadership Development
---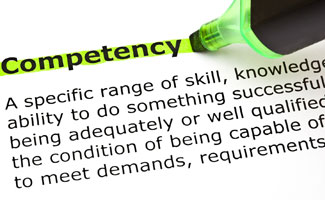 Skill-Building
---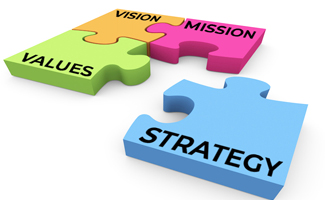 Strategic Planning
---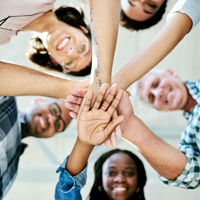 Talent Management
---
American Association of Residential Mortgage Regulators (AARMR): Leadership Development Program
AARMR contracted with us to design and deliver a two-day leadership development program for approximately 100 members. The audience comprised mid- to upper-level managers from the public sector state financial regulators, mortgage industry, banks, and financial service providers.
The learning objectives:
Develop creative leadership skills for effectively managing staff through changing circumstances
Understand how to motivate staff toward high performance
Improve leaders' ability to communicate and inspire their staff
This highly interactive program focused on the development of four leadership competencies: Leading Change; Communicating as a Leader; Gaining Trust and Commitment; and Leading by Example.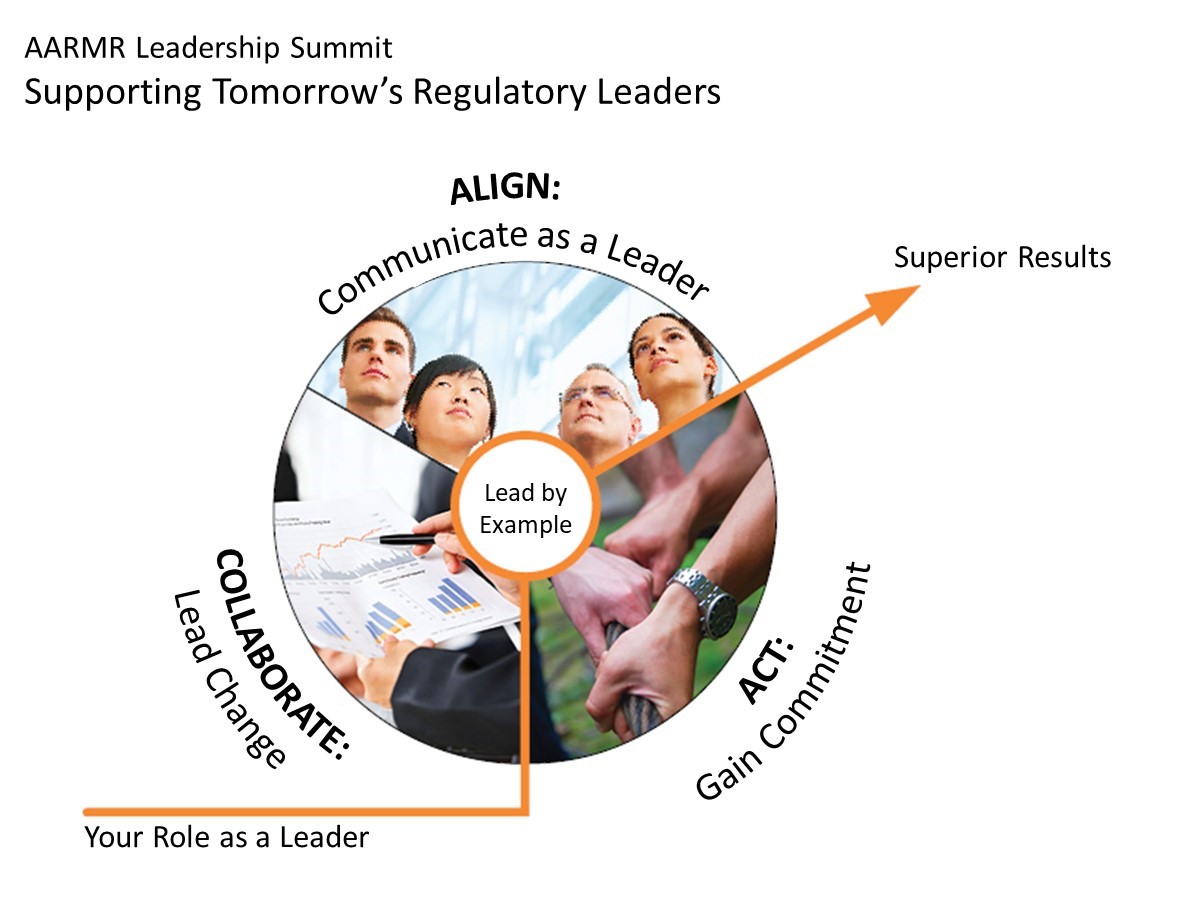 ---
Division of Banks: Manager Development Curriculum
We provided the Massachusetts Division of Banks with a management skill development series for approximately 30 managers who oversee approximately 120 union staff comprising bank examiners, license examiners, and administrative personnel. Our training series focused on core skills all managers should master to be effective in engaging, developing and retaining talent, and driving the performance of their team members. Each session was designed to engage participants and stimulate dialogue so that managers could also learn from their peers. This learning series was paired with reflective questions and learning assignments designed to further support skill development and behavior change, which were reinforced during a post-session webinar. Participants discussed and applied tools/techniques presented during each program using real-life scenarios. This learning series consisted of four management skill-building programs:
Communicating as a Manager
Helping Your People to GROW through Coaching
Managing a Remote Workforce
Labor Relations
---
Department of Public Health (DPH): Annual Epidemiologist Conference
For three years, we have supported the design and implementation of the DPH Annual Epidemiologist Conference. We work closely with an internal planning committee to draft the conference agenda, secure external speakers, gather and select proposed presentations from epidemiologists, and facilitate all activities during the conference. A consistent theme for the conferences has been Health Equity Disparities.
Conference goals:
Provide education on current trends through external keynote speakers.
Support cross-bureau education on current research.
Provide epidemiologists the opportunity to make public presentations.
Support networking.
Build a foundational understanding of how to promote health equity across the state.
We have also been supporting the design, development and implementation of an Epidemiologist Community of Practice (CoP), which will include a five-year strategic plan. A CoP is a group of people who share a concern or a passion for something they do and learn how to do it better as they interact regularly.
---
Massachusetts Department of Mental Health: Children's Behavioral Health Knowledge Center (CBHKC): Annual Symposium
The Knowledge Center hosts an annual symposium for the children's behavioral health policy, practice, advocacy and research communities across the Commonwealth. The Symposium is typically held in May in conjunction with Mental Health Month. The agenda consists of the Gailanne Reeh Lecture and the CBHKC Innovation Awards.
For three consecutive years, we have consulted on the overall design of the symposium and provided event coordination, participant registration and onsite services.
---
Massachusetts Department of Developmental Services: Interagency Summits
In 2019 (in-person) and 2020 (virtual) we managed an interagency summit that included the Massachusetts Department of Mental Health, Massachusetts Rehabilitation Commission, and the Massachusetts Department of Children and Family service coordinators, case managers, supervisors, clinical directors, area/site directors, regional staff and provider staff.
---
Department of Environment Protection (DEP): Knowledge Transfer
DEP engaged us to develop a resource management plan which included designing and piloting a knowledge transfer tool, assessing the organizational impact of position turnover and developing a plan to manage the staff turnover.
Knowledge transfer is the development of a protocol for documenting essential knowledge and skills required to do the core work for targeted roles identified by a risk assessment. It is part of a larger workforce analysis including risk assessment, knowledge transfer pilot, impact analysis, resource management planning and strategic forecast planning.
The knowledge transfer phase includes:
Business requirements gathering to understand the desired application(s) of the knowledge transfer tool.
Key informational interviews to understand the complexity of the work across the organization's functions and levels.
Drafting a knowledge transfer framework/protocol. Note: It may be decided that the protocol could be job shadowing, expert interviews, on-line data transfer or a combination of approaches based on the complexity of the role.
Pilot knowledge transfer tool and protocol.
---
MassHire Cape and Islands Workforce Development Board (CIWB): Regional Workforce Skills Planning
During FY20, we provided consulting services to support Phase Two of the Regional Workforce Skills Planning Initiative in the Cape & Islands Region.
Project Objectives:
Identify any new and relevant local labor market trends in order to inform updates/changes to the CIWB Regional Blueprint.
Facilitate three WorkSmart team meetings to agree on changes to the CIWB Regional Blueprint and re-prioritize action items for implementation.
Help identify and strategize ways the Cape & Islands Regional Planning Committee can strengthen, improve and promote systemic awareness regarding the Regional Blueprint amongst their business and community partners.
Component 1: Data Update of Regional Market Information
The initial Regional Workforce Blueprint was developed for the Governor's Workforce Skills Cabinet in 2017 and early 2018. Each state region was asked to develop a Workforce Blueprint identifying priority occupations for that region and then laying out goals and action plans for the skill development of that workforce.
The first step of this project was to re-familiarize the Cape and Island Regional Planning Committee with the original work, as well as to update and contextualize any new and relevant local labor market trends. This component of work focused specifically on leveraging the existing Blueprint and providing updates to the local labor market context. This component's goal was to confirm the high-priority industries and occupations identified in the original blueprint and consider any potential alterations going forward.
Our sister business group, the UMass Donahue Institute's Economic & Public Policy Research, conducted research to gather data on:
labor market trends and job availability;
newly available U.S. Census data that highlight commuting patterns for workers in the region; and
the region's emerging economy that directly or indirectly relies on marine services, also known as the "blue economy."
Component 2: Update & Strategic Framing of Current Cape & Islands Regional Blueprint
We worked with the CIWB team to facilitate a series of WorkSmart team meetings aimed at:
updating the existing blueprint;
re-prioritizing action items;
clarifying accountabilities;
defining measurable success criteria; and
developing an actionable implementation plan.
---
We worked directly with the Massachusetts Biotechnology Education Foundation's board to construct a survey for board members to gather data about where to best invest in the future of MassBioEd, conduct a strategic planning process off-site for board members to envision where MassBioEd will be in five years in order to clarify priorities aimed at growing operations: evaluate and revitalize the current mission statement based on strategic planning outcomes and agree on priority initiatives to implement.
---
Massachusetts Department of Public Health's Comprehensive Cancer Prevention and Control Network (MCCPCN): Strategic Planning Oversight
Since January 2009, we have provided consultation, facilitation, logistical support, program coordination and strategic planning to MCCPCN to help the network reach its ultimate goal of decreasing the burden of cancer in Massachusetts. The work has included strategic planning and project management for the development of two state plans working with an executive steering committee; coordination of the steering committee and statewide workgroups including survivorship, palliative care, prostate cancer, disparities and health equity, HPV/cervical cancer and lung cancer; and communications plan development and implementation, including network management, newsletters, website planning and improvement.
Our team coordinated and delivered a retreat for the DFS leadership team. This half-day session focused on leveraging the Hogan Leadership Assessment suite. The session objectives included:
team-building to improve leadership team effectiveness and collaboration.
leadership development activities to increase self-awareness of individual leadership style and,
increased understanding of team dynamics to further improve team effectiveness.
The session was designed to help each leader not only understand their own leadership profile but also how to better interact as a team and to appreciate and leverage the team's great diversity. Every member of the DFS leadership team actively participated, made astute observations about team strengths and improvement opportunities and had fun!
"The senior team leadership session was outstanding and it gave us an opportunity to reflect and to have an appreciation for everyone's individual styles. The session empowered everyone to find ways to become a better version of themselves that will ultimately be an asset to the Department of Fire Services." Maribel Fournier, Deputy State Fire Marshal
During FY20, ODLS Director Dana Henry delivered a two-part webinar series for three DMH teams utilizing the Myers-Briggs Type Indicator (MBTI). First, they focused on a general session for all three teams to understand the foundation principles of the MBTI which are based on four continuums with two preferences each:
Extraversion versus Introversion
Sensing versus Intuition
Thinking versus Feeling
Judging versus Perception
This was a highly interactive session with live examples of how these preferences can be demonstrated in typical daily interactions. The goal was for each individual to self-verify their true MBTI type. The second part of the series was held as separate in-tact team sessions for each of the three teams. The goal was for a team to gain an understanding of the strengths and potential downfalls of their overall team type table. The major focus of this session was helping each team gain an appreciation for how to leverage their team's diversity.
---
The Massachusetts Office of the Inspector General (OIG) prioritized the conversion of their entire Massachusetts Certified Public Purchasing Official (MCPPO) classroom-based curriculum to fully asynchronous eLearning. They further committed to building a robust virtual learning environment using the Blackboard Learning Management System provided by UMass Online (UMOL). Due to the technical focus and depth of the OIG learning materials, their conversion process needed the following approach:
Instructional design focused on objectives, content organization and requirements for accreditation of content
Scripting previously unscripted slide decks by the client
Storyboarding into the eLearning format
Extensive client review of storyboards for quality and accuracy
Professional narration
Professional videography for subject matter expert videos
Integration of all materials using Articulate Storyline 360
Client review of eLearning for quality and functionality
Pilot testing of the full course for further quality control, feedback, and accreditation purposes
The OIG Regulatory and Compliance Division's dedicated team worked diligently to breakdown complex regulatory requirements into learner-friendly segments. The past year saw the successful launch of two complete MCPPO programs: supplies and service contracting and real property, as well as a large number of rapidly-developed webinars in response to COVID-19. Through the piloting and launch of these programs, we and UMOL provided support and training for OIG staff as they learned Blackboard. OIG staff have since become adept Blackboard users and multiple offerings of each converted program are now underway.
The Trial Court contracted with us to develop 12 online, on-demand modules on different topics to form the beginning of a library of innovative online programs for new and sitting judges. Each module has been built around videos of a speaker on a particular topic and includes a menu for navigation and a knowledge check. Sample topics include:
Neurobiology of Psychiatric Disorders
Equanimity on the Bench
Breaking Poverty Barriers to Equal Justice
Effects of Drug-Taking Behavior on the Brain
Contempt in Criminal Cases
Juror Attendance Procedures and Judicial Discretion Hearings
We have provided a comprehensive program and training support for the Massachusetts Department of Developmental Services (DDS) for over 10 years. This has included new employee orientation, continuing education through DDS's Service Coordinator Institute and lecture series on a variety of topics with a focus on positive behavioral supports, sexual health, and a recognition of the importance of providing professional development opportunities to DDS and direct provider staff. We also provided the following programs/initiatives:
Support of a certification program for service coordinators who specialize in Acquired Brain Injuries.
Continuation of a positive behavioral support consulting program.
Updates to a universal supports eLearning module as a resource for information and training opportunities for DDS Service Coordinators.
"I have worked with ODLS for over 14 years and have always had good experiences. They have been a tremendous help in brainstorming new ideas and creating unique opportunities for staff. Their ability to keep data and issue reports about our activities is professional as well as timely. They are always ready to give 100% in their efforts to see that we (together) present solid, interesting training and staff development. I could not ask for a better partner!" Valarie T. Whiting, Ph.D., statewide director, Training and Professional Development, DDS Central Office
---
Massachusetts Human Resource Department (HRD): Core Management Development curriculum
The Massachusetts Human Resources Department (HRD) contracted with ODLS to deliver several focused skill-building programs. This included six offerings each of coaching skills and emotional intelligence. The objectives of these day-long training sessions were to:
improve manager direct coaching skills and
increase self-awareness of staff in order to understand, and manage emotions in an effective and positive way.
HRD required that the design for these workshops be highly interactive with mini-scenarios, group dialogue and pre/post work to facilitate the real-life application of learning concepts.