This webinar series is designed for managers with limited experience in managing direct reports. These live learning modules are focused on core skills that any manager should master to be effective in engaging, developing and retaining talent, and driving the performance of their team members. Each webinar is designed to engage the participant and to stimulate dialogue so that new managers can also learn from their peers.
There are two series: Core Skills and Supplemental Skills.
This learning series is paired with reflection questions and learning assignments designed to further support skill development and behavior change. Each of the two learning series is offered over six consecutive weeks and each live webinar will be recorded so that students can make up missed sessions. Each webinar is 90 minutes.
See below for class descriptions and faculty bios.
---
Module 1: Your Role as a Manager
Being a manager is a challenging role and most first-time managers do not come equipped with a full skill set or the understanding of how their new role is different than being an individual contributor. This session helps new managers to understand the overall role of a manager to provide support to their direct reports while balancing the need to drive results. Using practice scenarios, participants will evaluate the appropriate management style to use for a given situation based on the employee's skill level and mindset. Discussions will also focus on techniques for effective delegation.
Module 2: Communicating as a Manager
Communicating is a core skill that we all need in business and in life. How a manager communicates with their team can become a motivational driver or potentially leads to disengagement and poor performance. This session uses the BEST (Bold, Expressive, Sympathetic, Technical) Self-Assessment to understand the strengths/challenges of different communication styles as well as identifying the participant's preferred style. Core communication skills of listening, informing and creating a positive climate are also discussed and applied to practice scenarios.
Module 3: Helping Your People to GROW through Coaching
Every manager knows that coaching is a core skill needed to develop their direct reports and drive performance but most managers do not have a proven approach to holding focused and effective coaching conversations. The session starts with a focus on the dos and don'ts of performance coaching and asks participants to evaluate their own strengths and challenges as coaches. This session then introduces new managers to a proven coaching model – GROW (Goal – Reality – Options – Way Forward). Participants practice applying the GROW model to short scenarios and then plan for application to a real-life coaching situation.
Module 4: Providing Effective Feedback
Hardly anyone likes receiving feedback and most of us are not comfortable providing it. This session starts by examining the excuses we all use for not providing feedback. The session then focuses on an easy-to-follow step model for providing focused and thoughtful feedback. This model also helps new managers understand how to receive feedback with a more open mindset. A session goal is for new managers to understand that developing a culture where feedback is encouraged, fosters candid communications and builds trust.
Module 5: Conducting a Performance Review
If you ask a new manager what their top concern is many will answer "giving a performance review"! This session focuses on introducing new managers to techniques, tools and processes all used to prepare to conduct an effective performance review. If a manager does not do the groundwork to set, clarify and support performance expectations, then the performance review discussion is doomed to be a negative experience before it begins. Participants are introduced to setting balanced performance metrics; defining SMART (Specific, Measureable, Achievable, Relevant, Timely) goals and a standard performance review process: gather data, evaluate, prepare, and conduct the discussion. (Note: This session can be customized to align with an organization's specific performance review process.)
New managers understand that they need to motivate their direct reports but few understand the factors that influence each individual's motivational level. This session first lays a foundation for new managers to understand the relationship between motivation, engagement, and retention. New managers are then introduced to the Six Needs –achievement, esteem, power, affiliation, independence, and security in order to understand the difference between factors that can drive employees away versus engage and motivate them. Participants are encouraged to complete their own Self-Assessment – Your Motive Profile as a takeaway. This session also offers some insights and tips for new managers in motivational differences across generations.
There can be tremendous business costs when people are reluctant to engage in difficult conversations. Most people convince themselves that saying something might appear demanding, politically unpopular, or personally threatening. Fortunately, handling difficult conversations is a process that can be learned. First, by describing the impact of the situation in an objective non-emotional way, agreeing to work together towards a common goal and following through to establish trust. This session also utilizes the proven Thomas-Kilmann conflict mode instrument (TKI), to help participants understand five different approaches to conflict management. They become aware of their default mode when in conflict, and determine when to use which style in order to obtain the most productive outcome.
Module 8: Effective Problem Solving
Everyone faces problems in the workplace—from large-scale challenges that directly influence the business' bottom line, to day-to-day problems that slow work processes, hinder productivity, and block innovation. Too often, however, people attack challenges without taking the time to recognize what the underlying issue is, consequently finding that their solution is only a temporary fix. That's why effective problem-solving focuses on understanding the root cause of the issue(s), collaborating on a feasible solution, and ultimately following through on action steps to ensure that issues are addressed and don't arise again. In this session, participants are introduced to how to write an effective problem statement (half the battle!), tools that help to identify the root cause(s) of the issue and an approach to deciding on the best solution.
Module 9: Managing a Virtual Team
New managers understand that they need to actively manage and motivate their direct reports but few understand the factors that impact managing remotely. Managing a virtual team requires more attention to structure and affirmative, clear-cut agreements than managing face-to-face. These include such things as: Solid cooperative online "workspaces" for sharing files; Clear meeting protocols, written agendas, norms for participation; Clearly articulated specifics regarding requirements for completed tasks; Interim project milestones with verification mechanisms; Explicit lines of authority/decision-making; Profound attention paid to trust-building and maintenance; Scheduled activities to build and reinforce mutual appreciation and relationships. This session also helps new managers to understand the overall role of a manager to provide development and support to their direct reports while balancing the need to drive results.
Module 10: How to Develop a Process Mindset
All work is a process whether it is defined as one or not. In order to improve how work gets done, an effective manager will first define the current state of the process or discover that there is no consistent process in place. By understanding how to define work as a process and uncover hidden waste a manager can not only improve their team's efficiency but can also engage them in a continuous process mindset. In this session, participants learn how to develop process maps, define different types of waste, and define a more efficient future state.
Module 11: Conducting an Effective Interview
Eventually, most managers will have to get involved in interviewing and selecting new talent for their team. However, the majority of these managers have never been taught how to effectively interview which can result in poor or even disastrous hiring decisions. In this session, participants are introduced to competency-based interviewing including questioning techniques that all but guarantee the candidate is not providing false or misleading information about themselves. They will also learn a simple but proven interviewing process that defines best practices on when and how to involve others. Legalities of what can and cannot be asked in an interview are also explored.
Module 12: Running Effective Meetings
Meetings can consume large portions of our employees' time at work and most meetings are unorganized, poorly facilitated and don't accomplish anything tangible. People can leave confused and frustrated, or worse they leave energized to take action with no clear directions. In this session, participants will learn simple techniques to run effective meetings including defining meeting goals; deciding who should attend; setting a timed meeting agenda and understanding different roles that should be used during a meeting. Participants will also learn techniques for establishing positive and productive meeting environments where people feel heard but also where side tangents do not derail the whole focus of the meeting.
---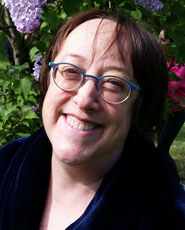 Ms. Coil brings over 25 years' experience in the field of learning and development. She has crafted and facilitated professional development programs for a variety of organizations across multiple industries. Nina has both depth and breadth in all aspects of change and transition. Her expertise ranges from tool-based change planning and implementation processes to the softer yet in many ways more challenging psychological transition issues that can doom a critical initiative. She has designed multiple leadership development modules and programs, from becoming a new leader through leading leaders, and from holding challenging performance conversations through leading an enterprise-wide change intervention. Nina has also led multiple team-building sessions (for example, at a Cambridge university and a Burlington software firm using a process called LEGO Serious Play). She is also skilled at facilitating senior planning sessions (e.g., with the senior staff of a Cambridge university library and a small business based in Worcester), resulting in aligned strategic planning.
Prior to her work as an independent consultant, Nina spent 10 years as a senior consultant for the global organizational development firm Linkage, Inc., based in Burlington, MA. During the 1990s, Nina worked for Legal Services (the National Consumer Law Institute and Massachusetts Law Reform) and at the Commonwealth Corporation in Charlestown. Ms. Coil received her bachelor's of arts in German/French from Bennington College and also holds numerous professional certifications in management and team assessment techniques.