Competency-based Skill Development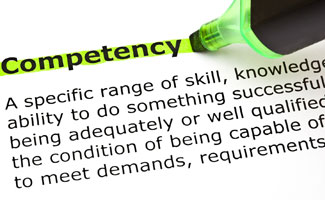 We provide skill-building programs across a broad range of topics. Don't see the skill building topics you are looking for? We can custom design learning solutions for almost any skill set! We can also adapt any of our face-to-face classroom programs into webinars or offer these programs in a Train-the-Trainer format. Do your employees have access to laptops/tablets for learning purposes? If so, we offer cost-effective and learner-friendly paperless training materials. Just ask us how!
Our Programs
All of our programs are focused skill-building sessions leveraging researched best practices, practical tools and certified assessment instruments. Most can be adapted to fit any time slot.
Leading Change: Based on the eight-stage model of change guru John Kotter, our program offers managers and leaders hands-on practice with concrete and adaptable tools for driving meaningful change.

Managing Transitions: This program is based on the transition work of William Bridges, enabling managers to prepare for and help their people more successfully make their way through change.

​Presenting for Impact: This session looks at presentation design and delivery, using practice and feedback to enhance each person's ability to engage with their audience.

Influence Skills: This program explores a variety of power bases and influence tactics, and the situations in which each is most effective.

Team Leadership: This program looks at the stages of team development and a variety of goal-based team structures that will help attendees design a high performing effective team best suited to meeting business needs.

Cross Cultural Awareness: This program looks at typical cultural norms of various countries and how to minimize misunderstanding and conflict based on these norms.