Collaborative Learning Solutions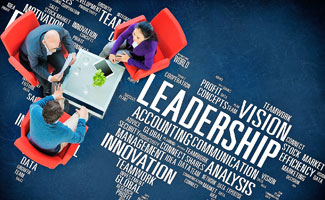 Through a variety of professional development and training programs, we help cultivate effective leaders, build responsive teams, and foster optimal results for our clients. Each program is designed to address different career points and to confront the challenges that can accompany workplace dynamics. From introducing foundational skills to new managers through bringing new perspectives and insight to the most experienced executives, we work with organizations of all sizes to develop appropriate and productive solutions.
Leadership and Management Development
We have proven learning solutions based on best practice approaches and tools to help develop leaders and managers at all levels.
Competency-based Skill Development
All of our programs are focused skill-building sessions leveraging researched best practices, practical tools, and certified assessment instruments. Most can be adapted to fit any time slot.
Our team of experts can custom build on-demand e-Learning modules; webinars or a Blended Learning solution to focus on your organizations unique learning needs.